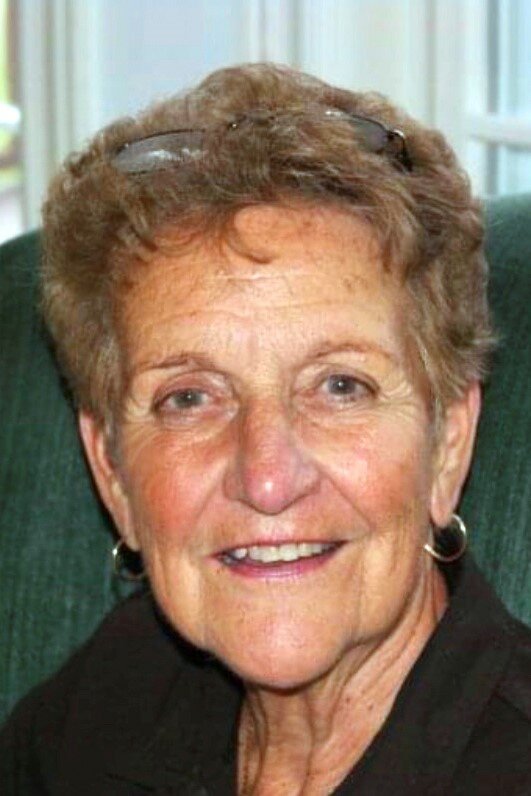 Obituary of Janet Anne Doan
DOAN: Janet Anne (Nee Kelly)
Janet (Kelly) Doan, age 92, passed away peacefully on April 23, 2022 at Garrison Place, Fort Erie. Janet was born Oct 16, 1929 in Albany ,NY, to Irish-descent parents, Mildred Barr and Jack Kelly; and blessed with a beloved sister/best friend, Barbara Bartels. She grew up throughout New York state—lived in Albany (twice), Glens Falls, Kingston, Plattsburgh, (moved constantly due to her father's career as a NY Telephone executive)—ending up in Buffalo, for her senior year at Bennett High School; and moved to Canada in 1958.
Janet leaves behind a legacy of loving family on both sides of the border: Beloved Mother of Joanne Doan and Scott Doan (Tara). Cherished Grandmother to 4 granddaughters, Kelly Toye (Ian), Bridget Shay (James), Shane Furgal (Scott Kyle), Alexi Doan, and grandson Nathan Doan. Great Grandmother of 4 great grandsons, treasured Aunt to 6 nephews and 1 niece (Bartels, Pratt).
Janet (known as "Kelly") was the first in her family to receive a degree (BSc, Class of '52, D'Youville). She received her teaching education at Buffalo State College, and a Teaching Diploma from Brock University ('74). Her career started in Buffalo, with American Airlines, then as a medical secretary for brother-in-law, Dr. John Bartels. In Canada, she taught in the Niagara Catholic District School Board ('74 - '89), entirely at Our Lady of Victory, Senior School, Fort Erie—where she was known as a much loved, level-headed teacher with a sympathetic heart.
As a resident of Canada, Janet's talents were shared with her church, town and country. She was presented with a National Award in recognition of her outstanding volunteer services as a Meals on Wheels board member and driver, board member of the Fort Erie Public Library, member of the Fort Erie Horticultural Society, volunteer for the St. Vincent de Paul Society and Red Cross Blood Bank, as well as a scrutineer for municipal and provincial elections. An active member of St. Michael's Church, she also served on the Parish Council, as a Children's Liturgy group teacher, and public school confirmation leader.
Her greatest achievement, though, was teaching. As she described it: "To show a child what has once delighted you, to find the child's delight added to your own so that there is now a double delight seen in the glow of trust and affection."
Kind, loving, really smart—and fun—describes the essence of who Janet (Kelly) Doan was. Always there for her family and friends with the most practical and logical advice (much sought after and depended on). A conversation with her lifted your spirits and lightened your load—and it was that spirit that sustained her throughout her journey with dementia. A strong woman of faith with a spirit that glowed. A life lived with gratitude and grace. A mentor, teacher, ROCK—with a glowing legacy of delight, trust, affection and loving memories. [And avid, knowledgeable sports fan—loyal Buffalo Bills fan from their first game in 1960, Sabres fan, golf fan—games, tournaments were "always on" at her house!]
A heartfelt thank you to Sarah McPhee, director, and the team at Garrison Place, for their constant compassionate care; and to Dr. Scher for his care, counsel and support.
A Celebration of Life will take place at St. Michael's Church, Fort Erie on Saturday May 28, 2022 at 10 a.m.
Memorial donations: The Covenant House dedicated to helping youth ignite their potential and reclaim their lives https://covenanthousetoronto.ca/


Share Your Memory of
Janet