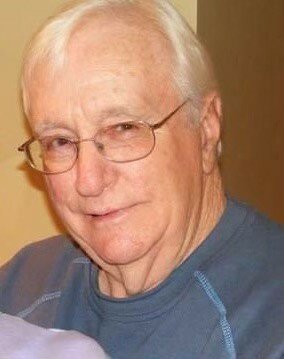 Obituary of Joseph Harry Harkans
Joseph Harry Harkans
Jan 16, 1934 - Oct. 30, 2021
With great sadness we announce the passing of Joe Harkans who passed away at the age of 87 at Douglas Memorial Hospital after a brief diagnosis of Pancreatic Cancer. He had already won his battle with prostate cancer years ago.Joe will be greatly missed by his beloved wife and soulmate of 38 years, Donna Powell, her family, daughter Eve Harkans, friends and faithful pet Cassey.
In his lifetime, Joe's passions were woodworking, painting in the Bob Ross style, "old" country music, western movies and running his backhoe. He took great pride and was well respected as a backhoe operator. His friends know him as "backhoe Joe". They spent many hours in his awe-inspiring man cave garage solving the worlds problems with a cold brew.
If you wish to make a donation in memory of Joe, please consider the Cancer Society or the Fort Erie SPCA.
Arrangements entrusted to Benner Funeral Services.