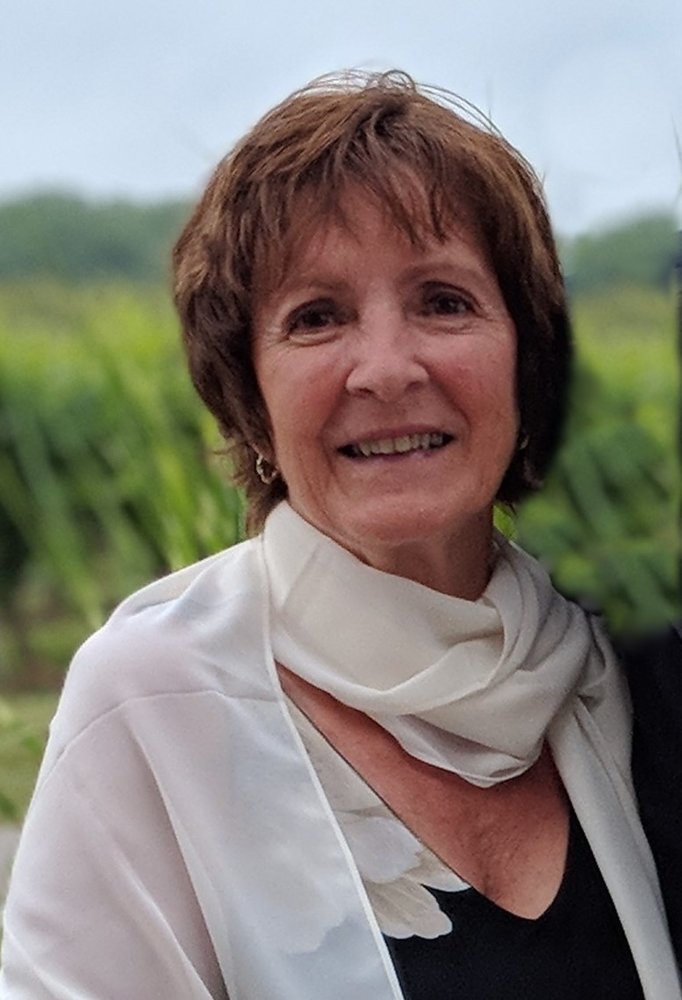 Jean C. Baker
Jean C. Baker (nee Clark)
Comforted by her family, Jean left our world on May 21, 2021 after a battle with pancreatic cancer at age 70. She was predeceased by parents Burt & Rita Clark and brother Mark of Ridgeway. She is survived by her husband of 47 years, Harold Baker Jr., and two magnificent daughters Tara(and Jeff), and Tracey(and Nick) and 3 beautiful grand-daughters Kira, Karter and Sienna. Also survived by brothers Burt Clark, Darren Clark and sisters Anne Near, Lynne House and Karen Hall. Jean also dearly loved her many nieces and nephews.
Jean graduated from Niagara College in Early Childhood Education and the University of Waterloo (B.A. Psychology). She was hired as an E.C.E. teacher at Niagara College and supervisor of E.C.E at Centennial College, Toronto in the early and mid-70's. After moving to Bruce County in 1976, she worked at the Owen Sound Montessori School then became supervisor of the Wiarton Cooperative Nursery School . She then became employed by Bruce-Grey Children's Services(now Keystone) and launched several initiatives in Wiarton, Ontario. Most notable were Brighter Futures and Ontario Early Years which were very popular parent support programs in the community. In her various roles in E.C.E., Jean always valued and appreciated the great cooperation and friendship of her colleagues.
Jean was a lifelong advocate for early childhood education and her loving and nurturing manner in instruction provided positive outcomes for pre-schoolers in the area. In her retirement, she enjoyed the deep pleasure of helping her three grand-daughters with their pre-school learning. Right from her college enrolment until her retirement, Jean was thrilled to be actively involved in Early Childhood Education!!
Special thanks are extended to Dr. Scher and staff at Douglas Memorial Hospital, Fort Erie and to nurse Tristen Clark at Niagara Falls Hospital emergency department for outstanding care.
Benner Funeral Services entrusted with arrangements. Cremation has taken place and there will be a private family Celebration of Jean's Life at a future date. Online condolences and memories may be shared at www.bennerfuneralservices.ca