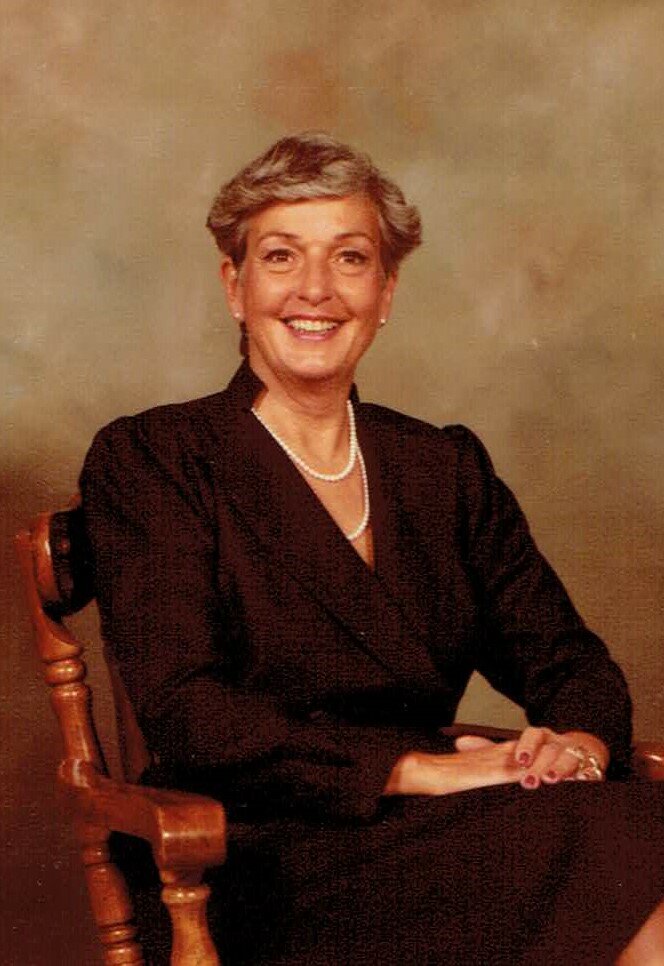 Obituary of June Campbell
Campbell, June
It is with great sadness that we share that our beloved Mother, Grandmother and Great grandmother (Margaret) June Campbell (nee Keddy)
in her 94th year of life passed away peacefully in the family home. She was predeceased by her husband Donald, her parents William and Mildred
Keddy, sisters Mary and Sydney, and son-in-law Dave Schneider.
Mom is survived by by her 4 children Bill (Deb), Donna (Warren), Barbara
(Cameron) and Jane. Her Grandchildren Katie/Brock, Michael, Sarah (William)/ Jennifer (Mathew),
Andy (Petra)/ Kevin (Meg) and nephew Mathew (Nancy). Mom was blessed to have 9 great grandchildren.

Mom was born in Toronto Ontario on June 14, 1930. She was the second of the three girls. She met her husband to be at the tender age of 14. Mom and Dad
loved sharing the story of Dad not being allowed into her grade 8 graduation as he did not attended her school, so in his suit, he waited patiently outside the
door so he could walk her home. It seems, that was the night, that sealed the years ahead they would share. She and Dad made a wonderful home for us in Fort Erie but when summers
arrived, she would gather us kids as Dad packed the car where we would spend summers on the job sites in Northern Ontario to live as a family.
With a lake in front, Mom could still enjoy her love of swimming. She continued to swim into her 90's.
While raising all the children in her house, running the house, time with Dad,
she happily volunteered with the ladies at Douglas Memorial Hospital Auxiliary. It was always a happy day for her to spend time with the women and
the customers who would come and go. We feel our Mom shared a wonderful life with her family and friends.
In lieu of flowers, we would like any donations to be made to the Douglas Memorial Hospital Auxiliary in Fort Erie Ontario.
Arrangements entrusted to Benner Funeral Services.


Share Your Memory of
June