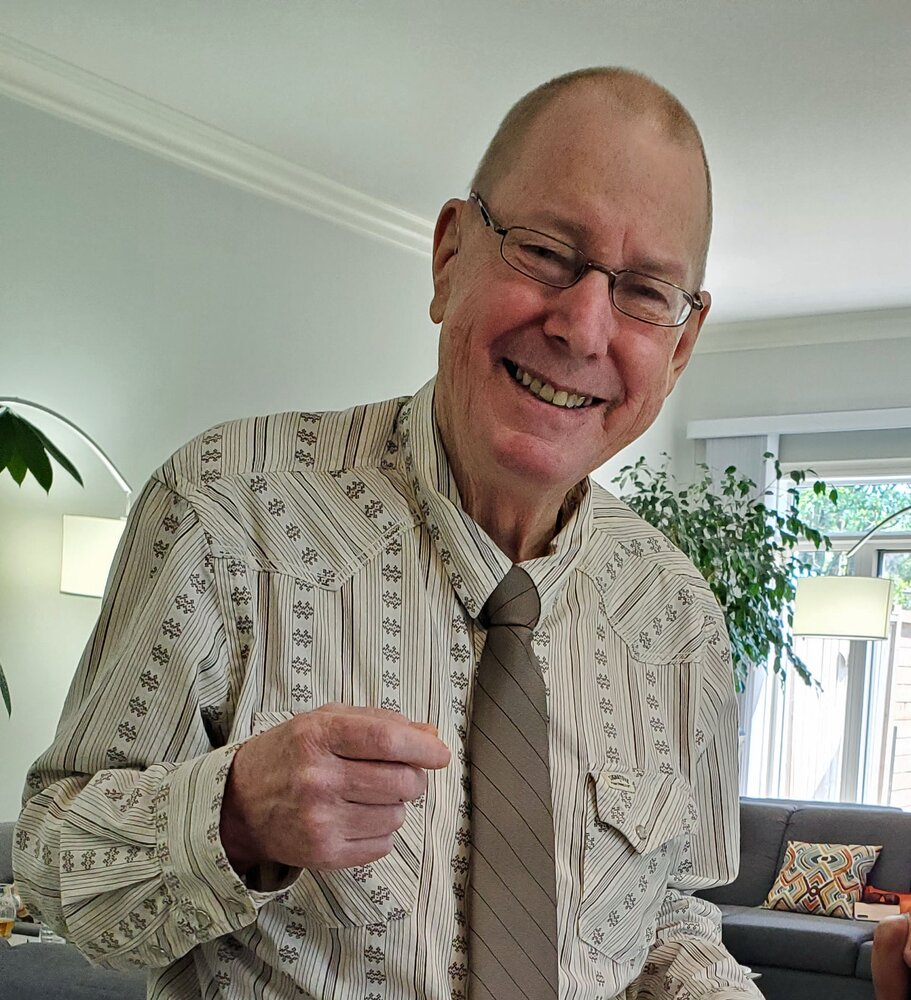 Obituary of Richard James Kellaway
Richard James Kellaway
Born in Fort Erie July 15, 1946. Died September 29, 2023.
Survived by his loving-and-loved wife and companion of thirty years, Nancy Cook. Also survived by daughter Margie (Jim) Carrol, and son Greg Franklin, grandchildren Ashlee Wicks, Tristan Franklin, and their mother Traci Wicks; sisters Nancy Jean Kellaway (Dave Siegal), Mary Lou Kellaway (Pierre Beauregard), Pat Nichols, and numerous generations of nieces and nephews. Richard will be missed by sister-in-law Liz Kerr and her children Mike, Catherine and Tom, and by his special friends Carl Midgley, Peter Pinch, and George Picard. Predeceased by mother Dorie (Kennedy) in 2014, father William Kellaway in 1992, and first wife Judy Yates in 2022. Rick survived two terminal cancers for five years, with courage and fortitude. His careers included thirty years with Canada Post; forty years as local computer programmer/technician. Rick embraced computers from the early eighties and grew alongside the industry as it expanded. He worked many years as computer consultant for local business Frontier Distributing. An avid foodie and beer aficionado, Rick passionately pursued many other interests and hobbies. He was sustained by his family and his friends; Rick had a positive outlook and was always ready for adventure and getting the job done. He was particularly talented and passionate about solving problems. Not everyone understood or appreciated his obtuse sense of humour. He had a generous and giving nature. As he approached death Rick returned to the Catholic church with Father Novokowsky (St . Aloysius Parish in Thorold). His redemption brought him immense peace in his final weeks. Rick wished his epitaph to be: "How can I help?" And he wanted this line in his obit: "You're only alive if you're learning. Rick has stopped learning."
Special thanks to Dr. Scher, Dr. Willard/Welland Hospital, Dr. Cameron Phillips and the staff at Walker Family Cancer Centre. Thanks to Nurse Laila/Private Nurses of Niagara, whose help allowed Richard to die at home.
Benner Funeral Services, 1105 Benner Avenue, Fort Erie entrusted with arrangements. The family will receive friends on Wednesday October 4, 2023 from 11am until the time of service in the chapel at noon. Interment to follow at Morgan's Point Cemetery in Burnaby/Wainfleet, 11424 Lakeshore Road West. Afterward, a Celebration of Life will take place at Richard's home. In lieu of flowers, donations to COPE Fort Erie are appreciated.