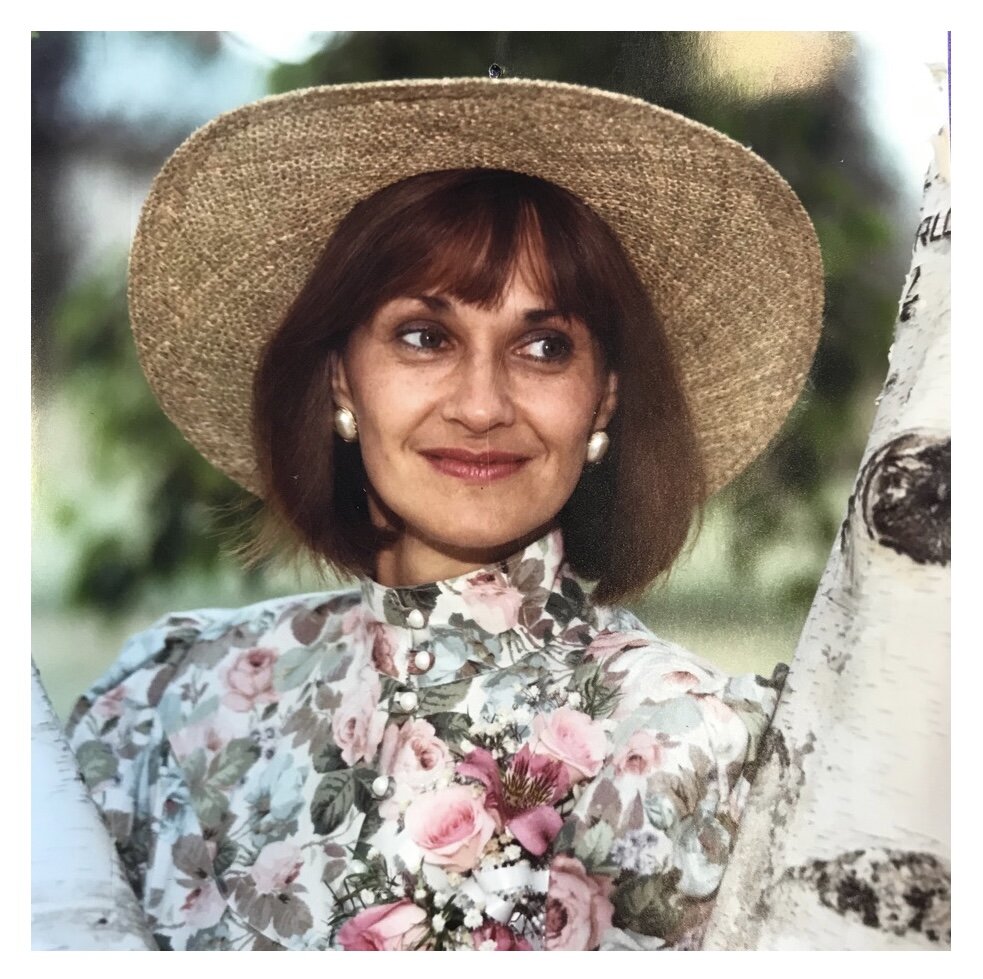 Obituary of Sandra Kendrick
KENDRICK, Sandra Ruth (nee Woram)
How does an obituary in a local newspaper
adequately describes one's life? You were so
much more.
Your obituary will not include a list of volunteer
organizations; a list of contributions made in the
community; nor will it include a list higher
educational accomplishments.
Instead, it will say this…
Sandra was a single mom of 5 kids within 6 years.
She worked a multitude of jobs to feed, clothe
and put a roof over their heads, sometimes 3
jobs at a time. For more than 20 years, she was
a cocktail waitress/bartender for the Ontario
Jockey Club and was a union leader. Seasonally
that job required her to travel hours but she did
to ensure her children had a nice house to grow
up in. Something they could be proud of.
It will read that she could bake and cook like no
other. She made a tomato soup and Bisquick
dish that mirrored any 5-star dish. Little did we
know it was loaded with biscuits to fill up our
stomachs. It would tell you that she taught all
five of her kids to bake and cook. Sandra
mastered sewing, crocheting canning and how
to decorate a house on a penny to make it "a
home" and how she started the "lunch-swap
program at Garrison Rd. School. It will tell you
even though we were poor, our birthdays and
holidays were always made special.
It would tell you how she loved her sister,
brother and brother-in-law dearly and how she
loved to read and would read a book a day. It will
tell those how you were self-taught and how
intelligent you were. It would share that you
wrote the most beautiful poetry and you
published under the pen name of S.R. Quinn. It
would tell you how she loved the water,
especially the Niagara River and the Great Lakes.
Sandra loved Nova Scotia, fuzzy slippers, politics,
black licorice and her daughter's cooking &
baking.
It would share how generous you were and the
many, many sacrifices which you made for those
who were not your own. It may have been to
offer a place to eat & sleep; financial help for
clothes, legal expenses, dental braces, education
and more and this was done at your own
expense. Even though her wallet was always
empty, her heart was always full of
compassion.
It would also tell you that she fought her own
demons throughout her life, both emotionally
and mentally. Her life was not easy, but she was
a fighter. It would tell you how she instilled
morals and values in her kids. She taught them
right from wrong and to be kind. She taught
them to treat others as they would want to be
treated. She taught them to "stick" together
because in the end, they would only have each
other who knew 'their story'.
It would tell you that she lived. It would say she
lived her life so her kids would have lives. She
was a Mother, a Daughter, a Grandmother, a
Great grandmother, a Sister, an Aunt, a Cousin
and a Friend. It would tell you that her life
mattered. She was someone. She was "Our
Mom" and she truly believed we were her
"greatest success".
Born Sandra Ruth Woram on December 27, 1944
in Niagara Falls. She died peacefully September
24, 2023 with her loved ones by her side. She
was 78.
She is survived by her 5 children. Kelly Lee
Collings (Lorne), Terre Lee Moyer (Tom), Todd
Kendrick (Jenny), Darren Kendrick and Michelle
Lee Hall. 10 grandchildren, Blair William
Collings, (Bianca), Lauren Lee Hall, Alexsandra
Lee Nilges, Mikayla Ruth Kendrick, Zachary
Robert Nilges, Brendan James Hall, Brooks
Wayne Kendrick, Maddie Lee Margaret Kendrick,
Carter Regan Kendrick and Alana Carol Kendrick,
one great grandson Finnigan Fox Collings, her
beloved sister and brother-in-law, Hilary and
Dennis Knutson, her beloved brother Bryon Lee
Woram, 4 Bonus grandchildren, Joseph, James &
Justin (Sheila) Collings, Andrew Moyer (Marissa),
2 Bonus great-grandchildren, Noah & Emily
Collings, 3 nieces & 2 nephews, several cousins,
great nieces & nephews and many loving friends.
She was preceded in death by her beloved
parents Dorothea (nee Sanderson) and Harry
Woram, several Aunts, Uncles, cousins and
friends.
A private family service will be held on Friday,
September 29th at 1:30 pm at Fairview Cemetery
in Niagara Falls, Ontario
At the family's request, in lieu of flowers,
donations may be made to Niagara Region
Mental Health or the Fort Erie SPCA.