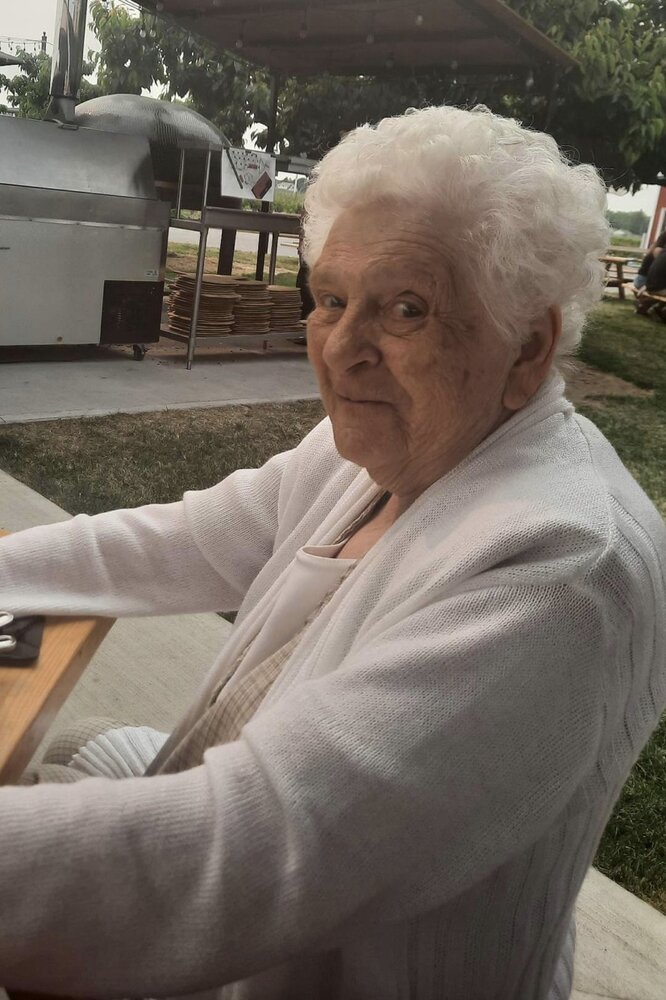 Obituary of Helen Brown
Brown, Helen (Ella)
July 8, 1930 - August 11, 2023
Beloved wife of the late Ronald Brown (2014), cherished Mom of Eleanor, Jim (Shirley), Lynn, Charlene (Ron). Gran to Amanda, Lisa, Donna, Kelly-Ann, Justin, Callum, Gregg, Brandon and Andrea. Great Gran to Chloe, Zoe, Abbie, Carson, Billy, Devyn-Rae and Kayla. Loving sister to Peter (Rose), Nancy (Alex), Andrew (Margaret) (predeceased), and will be very sadly missed by her surviving sister Rita (Jim).
Ella was born and raised in Cambuslang (Glasgow), Scotland before chasing Ronald across the Atlantic Ocean to Fort Erie, where they were married and raised their four children. Ella chose to be a stay-at-home Mum, however, Ella could have been anything she wanted and always amazed us with her inquisitive and engineering mind! Another era, another time Mom but thank-you for dedicating your life to us, just in case we didn't say it often enough.
"So fill to me the parting glass, And drink a health whate'er befalls. Then gently rise and softly call, Goodnight and joy be to you all". Goodnight and God Bless.
A funeral service will be held on Saturday August 26th, 2023 at 11 am at Knox Presbyterian Church, Fort Erie. Arrangements entrusted to Benner Funeral Services.