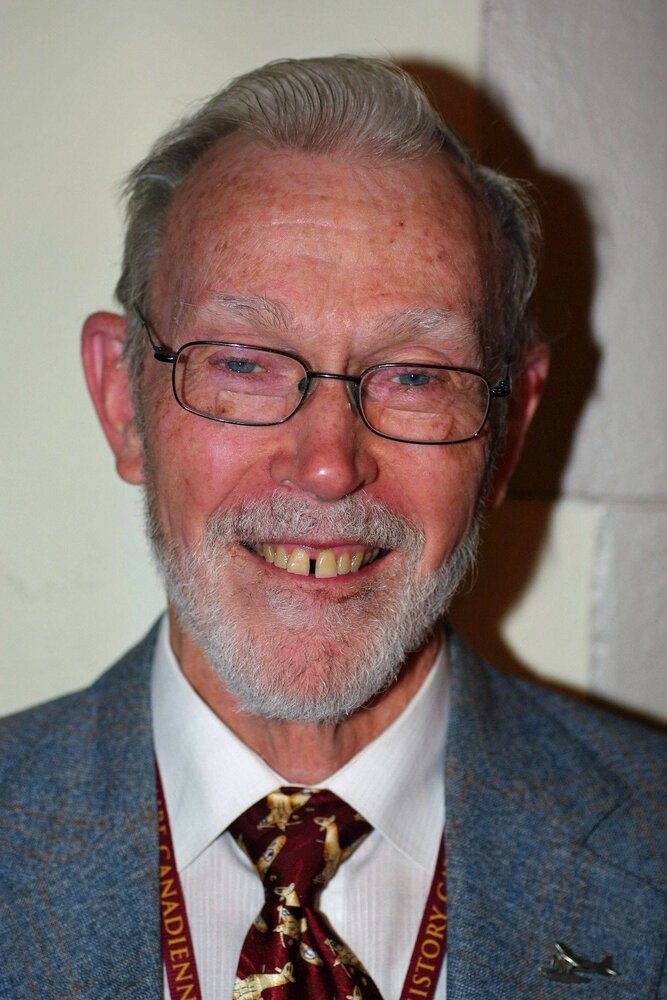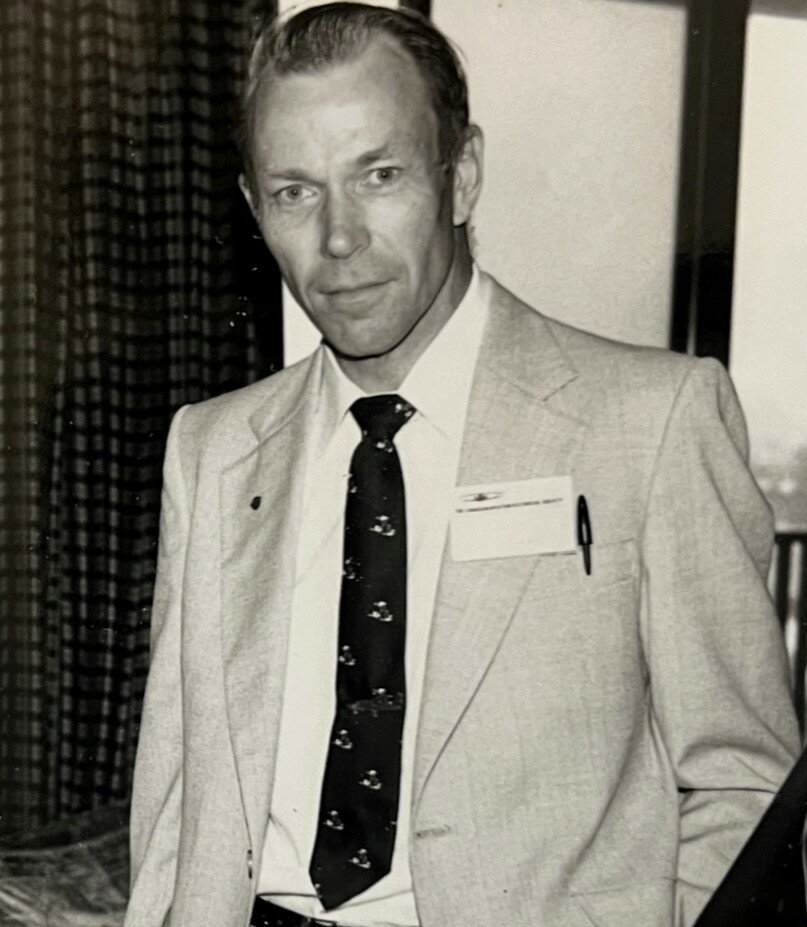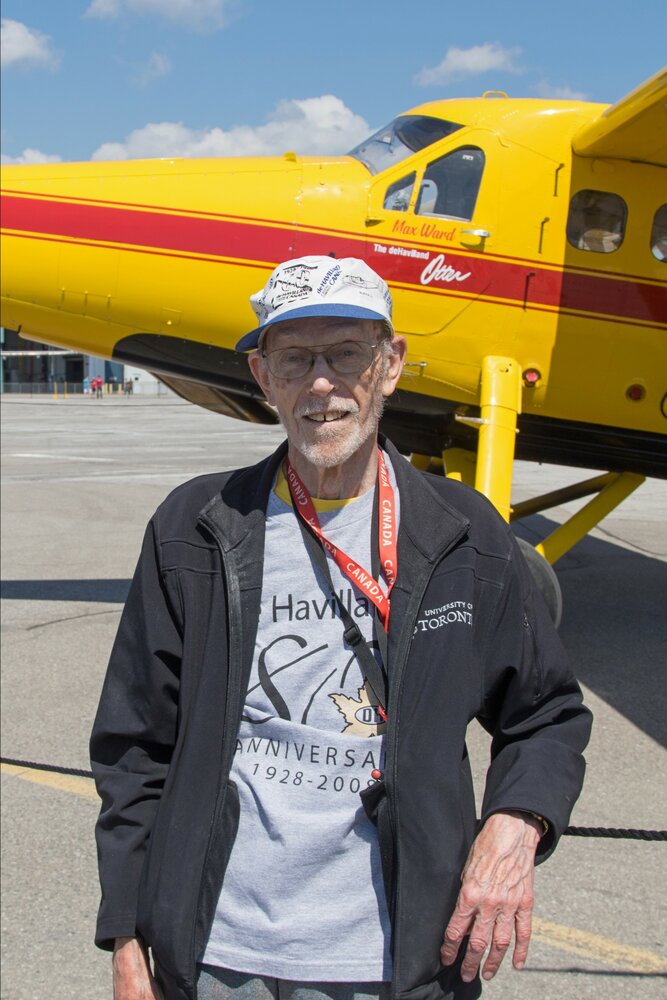 Obituary of Sheldon Dean Benner
With great sadness, the Toronto Chapter of the Canadian Aviation Historical Society (CAHS) announces the loss of its longtime President and volunteer Sheldon Dean Benner on the morning of Friday, August 4, 2023. Sheldon had recently been ailing and passed at Toronto General Hospital after a brief stay. Sheldon was predeceased by siblings Kenneth, Marion, Oliver and Alma. Although he never married or had a family of his own, Sheldon leaves behind an extended family, primarily in Fort Erie, Ontario. He will be greatly missed and will always be remembered by colleagues and friends for his stalwart contributions and dedication to the Toronto Chapter and National CAHS. Shedon will be laid to rest along side his parents with a private family graveside service, at St. John's Anglican Ridgemount Cemetery, Fort Erie ON. Benner Funeral Services entrusted with arrangements.
Sheldon was CAHS member number 67. He joined the Society in its formative years when there was a growing interest in documenting and preserving Canadian aviation history before it was lost.
Over the past six decades, Sheldon held many leadership and administrative roles within the CAHS, including serving as a National Director from 1965 and the National Vice President - Membership for many decades. He was well respected for his outstanding leadership as President of the Toronto Chapter.
Sheldon Dean Benner was born in Fort Erie, Ontario on July 11, 1935 and developed an interest in aviation at an early age. Fleet Aircraft of Canada had an aircraft factory in Fort Erie and Curtiss and Bell had aircraft factories across the Niagara River in Buffalo and Niagara Falls, New York.
Some of Sheldon's sisters and brothers worked at Fleet Aircraft building Fleet Finches and Fairchild Cornells during the Second World War and his brother Kenneth was a long-time employee of what became Fleet Industries. Sheldon left Fort Erie for Toronto in the late 1950s and received a BASc degree from the University of Toronto in 1960 and a MASc degree from the U of T's Institute of Aerophysics in 1964. He later obtained his Professional Engineer (P. Eng.) status in 1975.
Sheldon worked in the Engineering Dept. at the de Havilland Aircraft Company, Downsview, ON (1962-1969). While at DHC, he was part of a small group of employees such as Terry Waddington who actively documented the history of the company and its current and historic aircraft production with their notebooks and cameras.

Sheldon started photographing aircraft in black and white film in the early 1960s and on Kodachrome colour slides in about 1963. He was especially interested in de Havilland Canada products and in the 1970s-1980s made many road trips to northern Ontario, Quebec, Alberta and British Columbia, to photograph bush planes with renowned British aviation photographer Peter Keating and others.

He also enjoyed a flight on a British Airways Aerospatiale/BAC Concorde, G-BOAF, from Toronto to London on September 5, 1982 - the ultimate experience for an aviation fan.
In 1970, Sheldon became Research Director for Consolidated Industrial Dynamics where he specialized in environmental noise measurements through 1974. Then he was employed by the Air Approvals Branch (Noise Section), of the Ontario Ministry of the Environment from 1974 until he retired in 2000.
Sheldon was also an active member of the "Friends of the CNE" from 2000 to 2013 and a member of the CNEA's Archives Committee for several years.
Sheldon provided unwavering leadership for the CAHS Toronto Chapter, as well as processing recent membership requests, meticulously proofreading Flypast newsletters and more recently contacting the Canadian Forces Staff College as to when the CAHS could resume in-person meetings at their facility at Armour Heights.
Early Flights by Sheldon D. Benner
Sheldon always kept a diary and documented his numerous aircraft flights.
For example, his very first aircraft flight was on July 11, 1947 in Piper Cub J3-65C, CF-EFL with its owner and pilot Earl V. Detenbeck. The flight took off and landed on his (Detenbeck's) private grass strip in Ridgeway, Ontario and included sightseeing over his dad's farm and brother's house on Sunset Drive in Fort Erie and then past Sheldon's home on Sunset Drive. The ride was a birthday present from Earl's sister Evelyn (Detenbeck) Grover whose birthday was the same day as Sheldon's. The flight was prior to an air show that Earl hosted the following two days at his farm. This aircraft was manufactured by the Piper Aircraft Corp. in Lock Haven, PA in 1946.
Less than a month later, Sheldon had a flight in Cessna T-50 Crane, CF-DGF (formerly 7946) on August 3, 1947 during an air show at Fleet Aircraft. He liked to reminisce that we "Flew to Crystal Beach and circled the Buffalo/Crystal Beach and the cruise ship "Canadiana" as it was approaching the dock at Crystal Beach. I sat on my brother's lap and I wasn't fastened in with a seat belt; I was 12 years old and my brother was 16 years old. This was my first flight in a twin-engine aircraft."
Then when Sheldon was 13, he had a flight in a Luscombe Silvaire 8A, N2033B, north of Buffalo N.Y on November 21, 1948. The aircraft was owned by Shawnee Flying Service. Reminiscing again, "I was given a free ride in response to my request to obtain literature on the new private planes being constructed. I operated the flight controls."
More than 13 years would pass before Sheldon would fly again after already embarking on a career in aeronautical engineering. His next flight was on June 14, 1962 in a Nordair Douglas DC-3C, CF-HGD, from Toronto to Montreal via Kingston on the Seaway Route. "The HP Dart Herald was u/s to-day. My first scheduled flight in a DC-3 as an airliner," also noting his "Concerns about the long T/O at Kingston as we had a full planeload of people and I was on my way to Montreal to attend a hearing on the crash of a TCA DC-8 at St. Therese, QC."