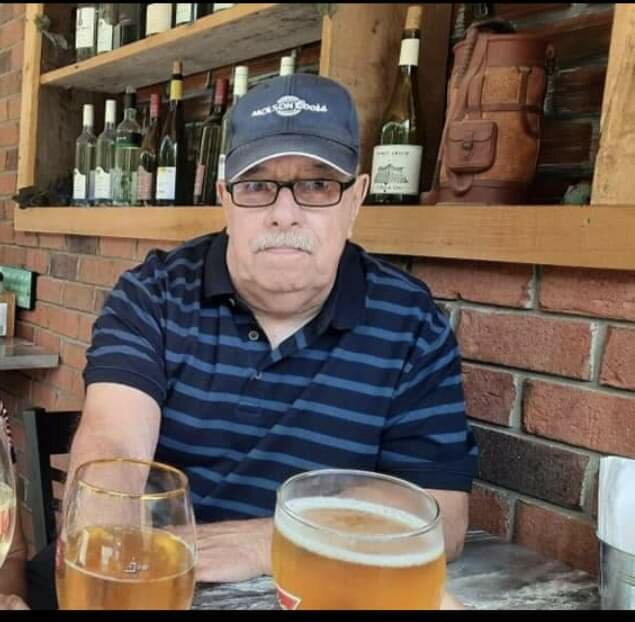 Obituary of Claude Richard Brewster
Brewster, Claude Richard
Surrounded by the love of his family, Claude passed away peacefully at the Welland General Hospital July 23rd 2023 at the age of 79. The love of his life for 28 years, his wife Cindy will miss him dearly. Predeceased by his mother Eva Evalene Blanche Brewster (nee: Mathes) who was born on March 15, 1915 in Decewsville and his father Claude Milton (Bud) Brewster who was born on April 21, 1920 in Ridgeway, Ontario.
He is survived by his children and stepchildren: Claude Richard Ray, David Scott (Tracy nee:Bart), Christina Darlene nee: Brewster (Paul Black), Bradley Justin Brewster, Bryan George Murphy, Kathy (Davis) Murphy, Michael James Murphy, Kimberly Grey (Sibbald), Basia West (Snieg) Scott, Christopher Ted Snieg.
He will be fondly remembered and missed dearly by his grandchildren Jeremiah Richard, Devon Tyler Brewster (Nina Antonenco), Averi Timara Brewster, Cameron Jacob Brewster (Hannah Bourdon), Jacob Stephen Robichaud, Brianna Jordyn Brewster, Braeden Justin Brewster, Brennan Nicholas Black (Christina Summerhayes), Makenna Grace (Black), Paige Victoria, Georgia Margaret, Zoe West, Lucas West, James Grey and very first great grandchild, Oakley Maverick Patrick Black
Dear brother of Joy Quinn, (late uncle Bob Quin), Dottie Brown, uncle Bob Brown (Peggy) and Murray Brewster (Helen).
He will be forever missed by his family and brothers and sister in law in Malta, England and Australia as well as all of his nieces, nephews and cousins.
Claude was a lifelong fan of the Toronto Maple Leafs. In 2000, Claude retired from John Deer after 33 years of service. He enjoyed playing pool, wrestling, darts, baseball, playing euchre, golf, singing, dancing and overall, a good time with his friends and family. Perhaps one of his proudest moments was his hole-in-one September 24, 2000 Hole # 11- 9 Iron. He also was a volunteer with Fort Erie Conservation Club and with several Charity bingos.
He will be remembered by his extended family, the friends made during his service as a minor baseball coach and a member of the Fraternal Order of Eagles #3155 Province of Ontario W President.
A sincere thank you to all of the hospital staff at the Welland General Hospital for all of their care and support.
Following with Claude's wishes, cremation has taken place. A Celebration of his Life will be held August 13, 2023 from 1-4 pm. at the Beachcombers, Ridgeway, Ontario. In memory of Claude and in lieu of flowers, donations to the Fort Erie Conservation Club are most welcome.
Funeral arrangements have been entrusted to Benner Funeral Services, Fort Erie, Ontario.