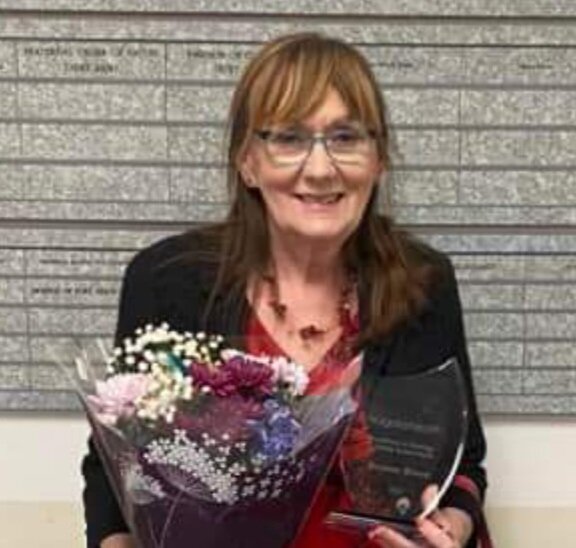 Obituary of Rosanne Elizabeth Brown
We are saddened to announce the sudden and peaceful passing of Rosanne Brown (nee Wanless). Rosanne Brown affectionately known to her community as "Rosie". Also known as Ma, Gramma Brown, and many other beloved nicknames. Rosanne Brown was a beloved wife, sister, mother, grandmother, great grandmother, community member, and nurse. She will be dearly missed by her husband of 50 years, William (Earl), her brother John, her children Brian (Asrat) and Laura, her grandchildren Sharaya (Damien), Liam, Aaren (Amber), Melat, Ribik'a, and Sarah and her great grandchildren Sterling and Sevyn, her family blood and chosen, her Douglas Memorial Hospital (DMH) family, her many friends, and the Fort Erie Community at large. Her dogs, Chi Chi and Iggy will also miss their favourite person.
Rosanne was a devoted wife, caring sister, and loving mother, grandmother, and great grandmother. She loved her children, grandchildren, and great grandchildren as they were her world. Her heart was spilt between her family and friends, blood and chosen, and the Douglas Memorial Hospital (DMH) family, patients, and hospital.
She had a strong passion for our public health care system and she made sure everyone in her circle voted for our public hospital system and to keep DMH open. She had unparalleled professionalism, kindness, and mercy and advocated for others rights in and outside of the hospital. She was a Master of Hospital Ceremonies ensuring palliative and chronically ill patients did not miss out on special moments including weddings and graduations. Often orchestrating, facilitating and event planning them herself within the hospital.
Williams Funeral Services entrusted with arrangements. Her Celebration of Life will be at the Royal Canadian Legion in Ridgeway located at 228 South Mill Street on Friday, June 16, 2023. Visitation is from 10 AM - 12 PM at the Legion, and the Celebration of Life service will begin at 1 PM. She will be laid to rest at Ridgeway Memorial Cemetery at another time.
If you are coming to the visitation, please bring one flower to place in a vase to decorate the service.