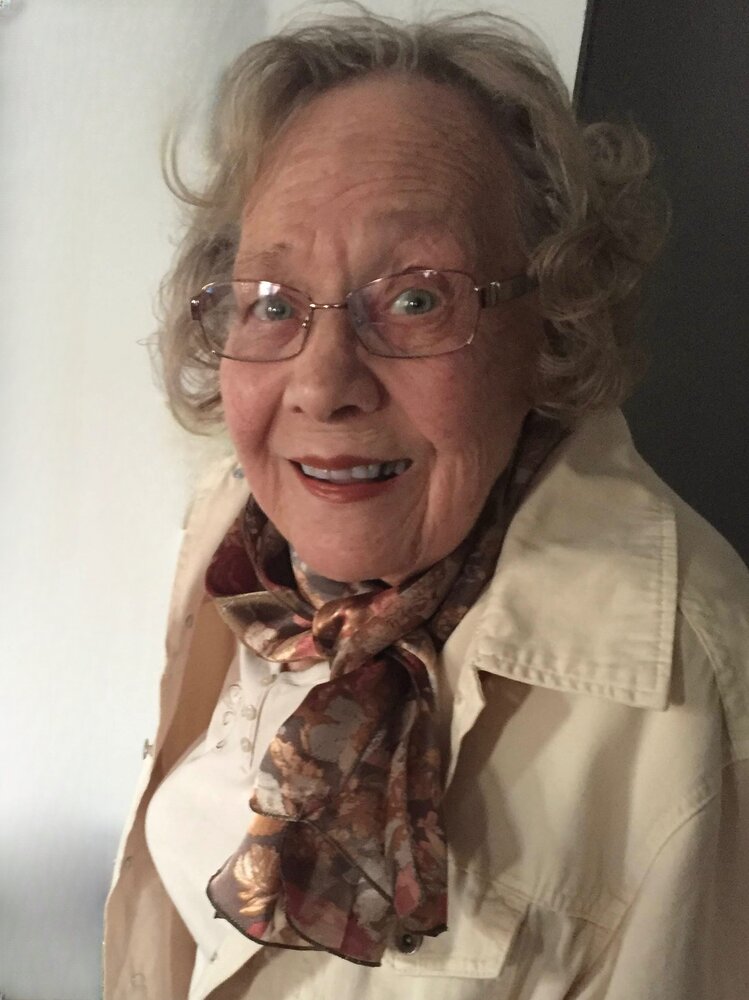 Obituary of Elsie Marie Westhouse
Elsie Marie Westhouse (née Rossen, née Holland)
May 7, 1933 — June 7, 2023
In loving memory of Elsie Marie Westhouse (née Rossen, née Holland) of Fort Erie, ON, who passed away at the age of 90 on June 7th, 2023 surrounded by upmost love and affection.
Elsie was born on May 7, 1933 in rural Saskatchewan to Peter and Esther Rossen. She was the eldest of four children. Her connection to her Danish roots was strong throughout her life, and she was "Proud to be Danish".
Elsie is predeceased by her loving husband Norman Holland; her dear son Martin Holland; her parents Peter and Esther Rossen; and her brother Elvin Rossen. Elsie is survived by her beautiful children Carolyn, Lorna, Barbara, Beverly, Bonnie and granddaughter Charmaine (love of her life, and "seventh daughter"), and their spouses; her cherished grandchildren Matthew, Amanda, Tyler, Danielle, and Mitchell; her dear sisters Greta and Adele; and loved cousins, relatives and friends.
No words can express the depth of her character, nor the warmth radiating from her heart. No image could capture the tenderness of her hugs, or the comfort wrapped within the stories she recounted to her loved ones. Her singing could brighten the dullest of skies with harmonious joy, and her love for the Lord shone through her eyes. The colours that emerged when she smiled prove slightly fainter when translated to ink, and her precious laugh will echo in our hearts until our Lord comes to reunite us.
Arrangements entrusted to Benner Funeral Services. Private burial will take place. We ask that in lieu of flowers, donations be made to Hospice Niagara; their genuine care and compassion has brought great comfort in our time of need.
Trust in the Lord with all your heart
and lean not on your own understanding;
in all your ways submit to him,
and he will make your paths straight.
-Proverbs 3:5-6
The Lily with 7 Tepals
A flower of May with 6 white tepals,
The Lily of the Valley blooms.
Its sweet scent dancing in the fresh spring air,
Its shadows draped over the mushrooms.
Akin to this delicate, beautiful plant,
Your soul is pure as snow.
Your warmth, nurturing and beautiful smile
Have helped wonderful things to grow.
Like its tepals, you had 6 children so dear,
With a beloved husband and friend,
Little did you know a 7th would appear,
From which a new journey stemmed.
These petal-like pieces are grateful to you,
For your endless effort and dedication.
We're grateful for stories, laughter and music,
For sharing God's word and His adoration.
You've been a wonderful wife, mother and grandmother,
A daughter, sister, and more,
A friend, and many other roles,
You've been loved; that's for sure.
So on this peaceful summer day,
After 90 years of love,
Remember this lily means the return of happiness;
A breath of spring we'll always be in need of.
-Charmaine Holland
I'll love you to the moon and back.