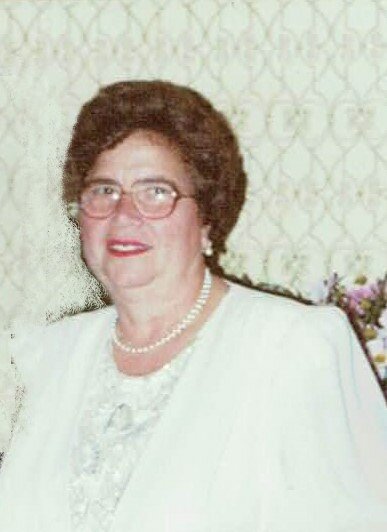 Obituary of Calogera Fiannaca
Fiannaca, Calogera 'Lilla'
April 28, 1931 - May 31, 2023
It is with the heaviest of hearts that we announce the passing of Calogera 'Lilla' Fiannaca on May 31, 2023 at the Gilmore Lodge in Fort Erie, Ontario. She was 92 years old.
Loving wife of her late husband Giovanni and forever in the hearts of her beloved daughters Antonietta Fiannaca and Angela (Pasquale) Monachino.
She will be sadly missed by her grandsons Salvatore (Nicole) Monachino and Santino Monachino.
She is predeceased by her parents Giuseppe La Gaipa and Angela Mendolia, and siblings Francesca (Giuseppe) Navarra, Gerlanda (Giuseppe) Cutaia, Graziella (Francesco) Licata, Anna (Vincenzo) Ravana, Pasquale La Gaipa, Giuseppina (Giuseppe) Meli, Giovanna (Howard) Bailey, and Maria (Domenico) Marino. Calogera is survived by her many nieces and nephews whom she loved so dearly.
Calogera came to Canada from Realmonte, Sicily with her husband Giovanni where they started a family and began their new life together.
Calogera will be forever remembered as a loving sister, a devoted wife, a cherished mother, an adoring grandmother, and a truly beautiful soul. Her heart beamed with a love and passion so strong and radiant that was felt by everyone lucky enough to have known her. Whether it be at the table or the garden, through her joyous laughs or hugs that swallowed you whole, she put all her love into everything she touched.
The family would like to extend our sincerest gratitude to those at the Gilmore Lodge for their care and compassion in looking after Calogera for the past two years.
Benner Funeral Services, 1105 Benner Ave. Fort Erie entrusted with arrangements. The family will receive friends on Saturday June 3rd from 3 until 7 pm.
There will be no visiting on Sunday. A funeral mass will be held at St. Michael Roman Catholic Church on Monday at 1 pm. Interment to follow in Greenwood Cemetery.