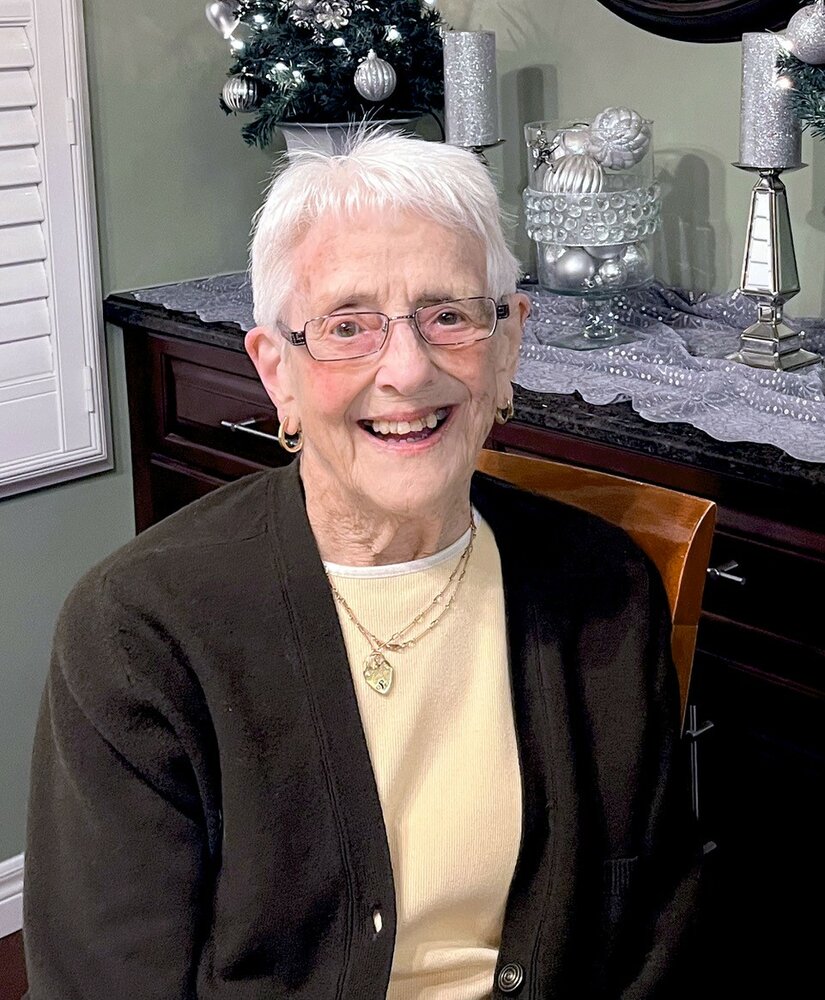 Obituary of Maureen Richardson
Maureen Helen Richardson (nee Kelleher), beloved wife of Harry for 22 years, peacefully passed away on May 24th, 2023, at the age of 91. She will be deeply missed as a devoted wife, loving mother, cherished grandmother and great-grandmother, and dear sister. Maureen's memory will forever remain in the hearts of her children Matthew (Deborah), Paddy Richardson (Simon), and Meg Morrish (Terry –D), as well as her grandchildren Claire Graham (Stuart), Vieno Kniivila (Aniso), Maisie Kniivila, Rowan and Cameron Morrish, and great-granddaughter Oaklynn (2yrs). She was the last surviving sibling of Patrick (Von), Daniel (Bin), and Kevin Kelleher. Her extended family, including Phillip, Angharad, Fin, and Ollie Niblett, will also miss her dearly. Maureen leaves behind her Sister-in-law, Joyce (Kevin-D), nieces, nephews, and friends in New Zealand and Canada, with a special mention to her many long-time friends, including Jane Eden, Maria Giuliani, Leni Gram, Marianne Heaslip, and Amy Turner, who will hold her memory close to their hearts.
Maureen's life was filled with remarkable experiences and a passion for nursing. She completed nursing school in New Zealand and traveled the world, making a positive impact as a nurse. Settling in Port Colborne, she dedicated many years to Dr. May's clinic. After the passing of her first husband, Harry, she found love again with Charles Shickluna and relocated to Fort Erie. During retirement, Maureen enjoyed travel and cultivated friendships while actively engaging with the Fort Erie Multi-cultural Centre. Later, she joined the Busy Bees sewing group and helped raise funds and provide clothing for those in need worldwide.
The celebration of Maureen Richardson's life will take place 12:30 on June 8th, 2023, at the Port Colborne Legion 67 Clarence St, Port Colborne, ON L3K 3G1. In lieu of flowers, donations to the Lincoln and Welland Foundation, a cause close to Maureen's heart, are appreciated. The family extends their gratitude to Dr. Kim Eric Scher and Nurse Elizabeth for their exceptional palliative care and support.
Maureen's legacy of dedication, love, and compassion will continue to inspire and touch the lives of those who knew her. May she rest in eternal peace.
Arrangements entrusted to Benner Funeral Services, 1105 Benner Ave, Fort Erie.