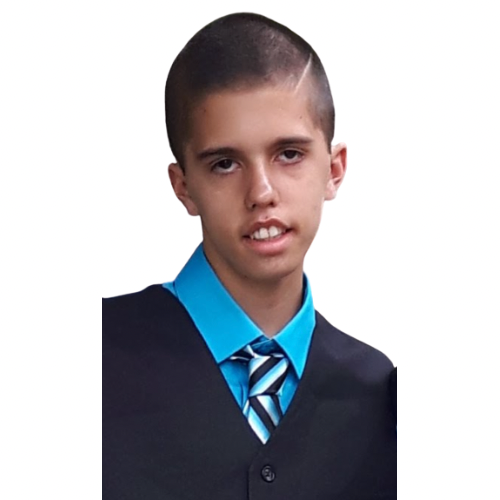 Obituary of Cameron Joshua LaForme
It is with heavy hearts and profound sadness that we announce the untimely passing of Cameron Joshua LaForme, who left behind a legacy of love, laughter, and cherished memories.
Cameron will be reunited with his late mother Whitney Bomberry. He will be lovingly remembered by his father Cam LaForme, his sister Bella LaForme, both his grandmothers Dina Martin and Shirley (Howard) Bomberry as well as his grandfathers Wilton "Cork" (Marguerite) Bomberry and Randy Martin. Cameron will also be sadly missed by his aunts and uncles Brody Bomberry (Melissa), Ryan "Red" LaForme (Veronica), Lisa LaForme (Korde), Randee Martin (Fred), Chad Martin (Carla), Chasity Martin, Kammy LaForme (Bobbi Jo) as well as his many cousins and extended family.
Born in Brantford, Ontario, Cameron lived a life that was filled with passion, determination, and a zest for adventure. He was a beloved son, a caring brother, and a loyal friend to many. In his short but meaningful journey, he touched the lives of those around him and made an incredible mark on their hearts.
From a young age, Cameron displayed an extraordinary love for wrestling as well as spending his time playing basketball and practicing guitar. He possessed a gentle soul, an infectious laughter, and a caring nature that endeared him to everyone he met. He loved attending school and will also be missed greatly by his friends and teachers at Greater Fort Erie Secondary School.
Visitation will be held at Benner Funeral Service, on Monday, May 29, 2023 from 12- 2pm. A Funeral Service to celebrate Cam's life will follow in the funeral home chapel at 2pm. Friends are encouraged to wear your favourite wrestling gear, something Cam would love !