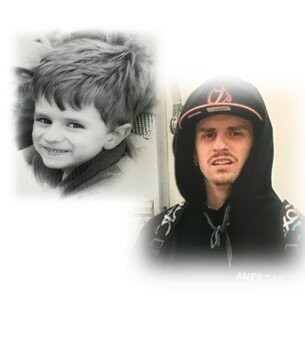 Obituary of Reilly Raymond Montana
Reilly Montana 1991-2023
It is with Broken Hearts and Much Love that we mourn the passing of Reilly Raymond Montana on April 29, 2023.
Reilly passed away peacefully surrounded by his loving family after a courageous battle with Mental Illness.
He will be lovingly remembered by his Parents Chuck and Dawn Montana
Sister Jasmine (Michal) Domagala His niece Luna
Grandparent's Heinz Hummel and Carmella Montana
Aunts and Uncles
Debbie (Joe) Marinaro
Jeff (Shannon) Hummel
Nina Montana
Angie (Mario) Catenaccio
Manny Montana
Reilly will be missed by all his cousins
Nikka, Justin (Nicole), Breanna
Vince (Katherine) Raymond (Morna)
Louie (Rebecca) Carmie
Kohl
Time is precious and once you have lost it you can never get it back. Reilly's journey has brought him to his resting place. By the Grace of God he has been set FREE. With open arms he is greeted at the gates of heaven by his baby sister (Dawn), Gram (Hummel) and Nono (Montana) Rest In Peace until we meet again, Love You To The Moon and Back.
A private gravesite service will be held at a later date. Any donations made to the Commmunity Outreach Program (Fort Erie) would be greatly appreciated by the family.