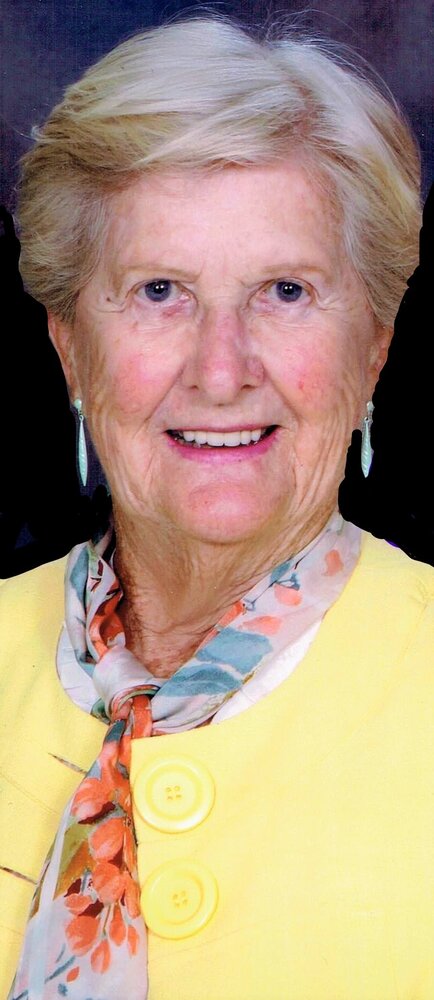 Obituary of Dorothy Mills
Dorothy Mills died in palliative care at Douglas Memorial Hospital in Fort Erie at 96 after a life of devotion to her children and husband John of 73 years.

Dorothy Swan was born and raised in Kalamunda, Western Australia. She was the granddaughter of a Scottish Presbyterian Minister and her mother was a very Christian lady who said her prayers every night. She met John Mills on a tennis court in Perth at the end of the Second World War and they married five years later. Typical of Australians of their age Dorothy and John set out to see the world, travelling by ship and stopping to work at each of the Commonwealth countries of India and England before their first visit to Canada. They temporarily returned home but wound up back in Canada where they moved from basement apartments to garages, to homes of their own where they raised Rick, Chris, Glenn and Patti.

Eventually they sold their Toronto home and everything they owned to buy a small Canadian Tire store in Windsor, Nova Scotia. Their path wound from there to Moncton, N.B. and back to Toronto where she thrived in a city far from her down-home roots in Australia. She still traveled, from Toronto to their beloved cottage on Lake Rosseau, and later from Toronto to their winter home on Cottesloe Beach in Australia. In between they continued their lifelong passion for international travel.
Throughout her life Dorothy was an active athlete, from winning various tennis tournaments at Pine Point Tennis Club to learning to ski in Vermont at the age of 60, to using her treadmill daily up until her final weeks.

In her final days she was surrounded by her family. She received wonderful care from the palliative staff and nursing caregivers at Douglas Memorial.

She is fondly remembered by her 'in-law' children, who she treated as her own, including Edwina, Anne, Michelle and Rene. Also lovingly remembered by grandchildren John and Simon, Lindsay and Jenna, David Kelley and Allison Kelley, plus great grandkids Nicholas, Naethen, James and Brenna. And of course all of her many nieces, nephews and cousins throughout Western Australia.

Cremation has taken place and her remains will be shared with the final resting places of both John and Dorothy's parents in Australia and New Brunswick, Canada. The family will have a Celebration of Life in her honour later in the year.


Share Your Memory of
Dorothy