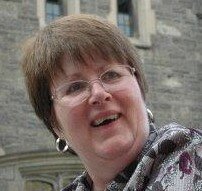 Obituary of Jane Vandervalk
VANDERVALK: (Audrey) Jane
Born June 6, 1960, in Welland Ontario, Jane passed away with her family by her side on December 14, 2022, at St. Catharines General Hospital after a brief illness and a long struggle with Multiple Sclerosis (MS). Loving sister of Herb (Debra Charlesworth), Pete (Karen), Martha (Ian Mason) and John, special sister-in-law to Gloria Laythorpe and Marilyn Williams. Predeceased by her parents Izak (Ike) and Anna (Jordaan) van der Valk, her brother Jacob (Jake) van der Valk, sister-in-law Mildred (Pollowy), Uncle Simon (Jordaan) and Aunt Dorothy (Nicks). Jane is survived by her many nieces and nephews Richard (Cheryl), Christine (Rob Popovich), Matthew, Melissa and Peter Charlesworth, Bryan, Jake Jr., Wesley (Michelle), Allyson (Desmond), Joseph (Desiree), Benjamin, Sean Mason (Kate), Joshua, Christina, and Jordaan Mason (Jason Aviss), great nieces and nephews Joel (Charlotte), Alexandra, Stephanie (Matt), Michael, Abby, Scarlett, Benj, Shannon, Brooklyn, Blake, Lawson, Cameron, Max, James and Kamryn, also great-great nephew Lucas.
Jane is fondly remembered by many cousins and friends across Canada and the Netherlands, with specific mention of her friends from Regina Saskatchewan, where Jane lived for nearly 30 years after graduating from the business program at Niagara College in 1980 and moving west. Jane was an accomplished office manager and bookkeeper at Saskatchewan Trucking Association until she was stricken with MS in 1996 and had to stop working. Jane was a pragmatic person, with a no-nonsense approach to life. She was well known for her humorous wit, and "saying it like it is", relentlessly positive despite the challenges she faced in her life. Jane loved animals (dogs and cats especially), a watchful advocate for their proper care. She enjoyed friend and family gatherings, reading, watching movies, video games, occasional trips to the casino, and planning for a win with her weekly lottery tickets.
Jane's family would like to especially thank the March of Dimes staff at Faith Lutheran Villa in St. Catharines for their care of Jane over the past 8 years, also Dr. Joanne Barker of the Welland McMaster Family Health Team, and Dr. Kathryn Stoltz (Neurologist) who cared for Jane after her return to Ontario from Saskatchewan in 2009. Involved more recently, the family sincerely thanks the HNHB Palliative care team, Niagara EMS, and the ER team at St. Catharines General Hospital for their compassionate end of life care.
Donations in memory of Jane can be made to the March of Dimes, SPCA, MS Society or a charity of your choosing. Cremation has taken place, arranged through Benner Funeral Home in Fort Erie. A celebration of Jane's life is planned for the spring of 2023.