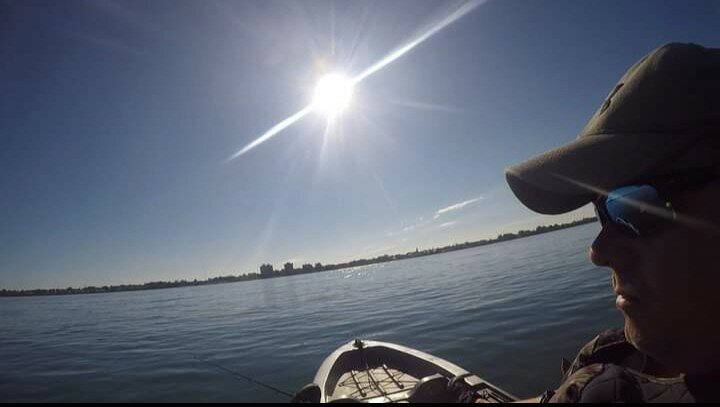 Obituary of Michael Jackson
Our lives were forever changed by the tragic, sudden loss of Mike Jackson (Guay), November 16, 2022 at the tender age of 45. Mike will be deeply missed and cherished by his wife, Melissa Jackson, his children Austin, Brooklyn and Liam, as well as his step children Brock, Dylan and Breanna. His mother Betty Guay and his father Mark (Butch) Guay who passed away recently. His mother and father in law Jim and Theresa Jackson, sister Laura Strazzella (Nino), sister in law and brother in law Krystal and Wayne Jackson. Nieces and nephews Kirsten, Isabella, Nathan, Marcus and Noah. As well as many aunts, uncles, cousins, friends and all the lives he touched.
Mike was married to the love of his life and soul mate Melissa Jackson. Their love brought them twins, Austin and Brooklyn who he absolutely adored, and brought so much light into his life. Mike also embraced being a step father to Brock, Dylan and Breanna, and provided great love and support to them. Mike embraced mindfulness, meditation, gratitude and discovering his true self. He found solitude in the simple things in life, nature and the outdoors, especially fishing in his kayak. Clarity, being grounded and being true to oneself was important to him. Mike was an advocate for well being and wanted others to see the beauty in life's simple pleasures. He wanted others to embrace the life they were provided and be creative, expressive and love their family, for they were a gift. In a moment of a false sense of reality and acute mental health crisis, unfortunately, Mike took his life. His loss was completely unexpected and shocked all those who loved him. Mike will always be remembered for his love of life, positive perspective and belief in the simple blessings in life. He was determined, fearless and outgoing, witty, sarcastic and loving. Forever we will remember his zest for life, compassion and love of nature. Mike's smile and witty nature lightened our hearts, it was so easy to love him.
Family was of utmost importance to him. Being true to oneself and recognizing your full potential. Living life to the fullest with no regrets. Mike found true happiness in adventures with his wife and children as well as the outdoors. Mike literally would lose track of time out on his kayak worrying his wife! Mike and Melissa had finally found their calling and were enjoying creating a mindful life and created a business where they could honour their creativity and help others connect with meaningful creations to enhance their mind, body and soul.
Please continue to live for these moments, carry on Mike's legacy. His integrity, protector of all those he loved, his sensitivity, creativity, authenticity, empathy, intuitiveness. Life is precious and sacred, inner self and embracing the tenderness and flow of life was so important to Mike, he taught this to our children daily. Mike continued to remind me, we are the creator of our own thoughts and life. We have the tools to manifest dreams no matter the obstacle. To always inspire myself, our children and those we love. To lock into whatever creative gifts we are given. To be free to be who we truly are. Feel the Incredible joy he felt in life…what he called the "Ultimate Life Experience. Hold Mike close in mind and spirit, and keep the dialogue open in kind to those you meet, live life to the fullest, others opinions are not a measure of your worth, reach out if you need it, this is a pain I never want anyone else to experience. Keep following whatever excites you the most, it will never be the wrong path.
"Love you as infinite as the universe, you are my everything." one of the last things you said to me and I will forever cherish. Right back at you my love, rest easy, you will always be with us, that I am sure of.
A private celebration of Mike's Wonderful Life will take place in the future.
Words cannot express the love we have for him and the devastation we now endure. Please consider donating to the memorial fund for Melissa and their children as they pick up the pieces of a love like no other.