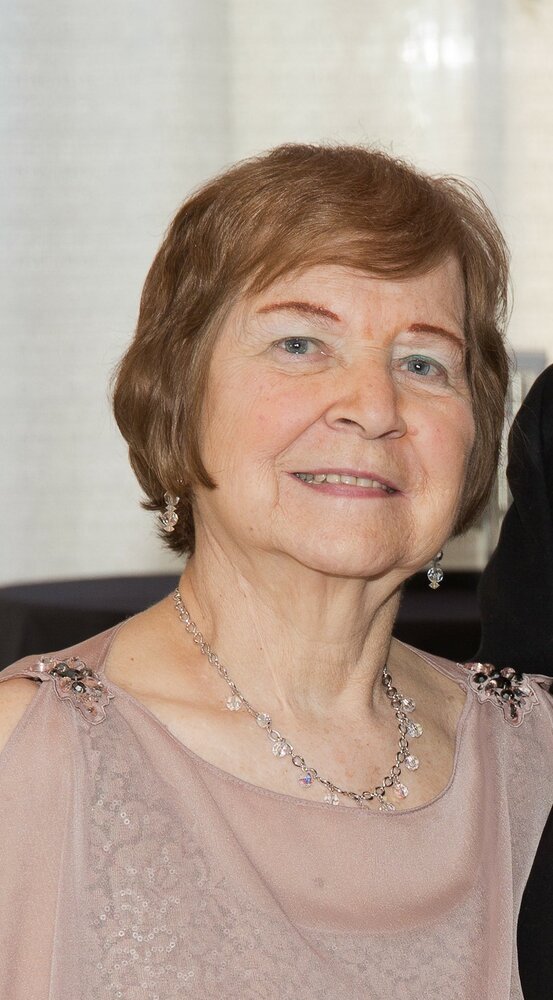 Obituary of Patricia Perry
Patricia "Pat" Perry passed away on November 1st in Niagara Falls, Ontario at the age of 86 now reunited with her loving husband Malcolm "Yogi" who passed away just over 4 months ago. Sadly missed by her children William (Chris) Draper, Dennis (Pattie) Draper, Laurie (David) St. John and David (Andrea) Draper. She was a proud grandmother who leaves cherished memories with her 8 grandchildren and 5 great grandchildren. She is survived by her sisters in law, Judy Moritz and Valerie Bennett, brother in law, Quentin (Sue) Perry, a large extended family including Cheri Draper and many nieces and nephews. Predeceased by her brothers Barney and James and stepson Steven. Pat was a dedicated stay-at-home Mom in her early years as a military wife. She retired from the Keller-Pedley Insurance Agency in Niagara Falls, NY after many years of service. Pat and Yogi had many great adventures together taking numerous trips up North to enjoy boating, fishing and even some snowmobiling. She was also known as the "Church Lady" since she sang in two church choirs one in Canada and the other in the U.S. Above all, Pat always provided endless support along with unconditional love to her family and friends.
Our Canadian Family and Friends of Patricia and Malcolm will gather Wednesday, December 28 at Benner Funeral Services at 10:30 am, with a memorial service at 11:00 am and a luncheon following at noon.