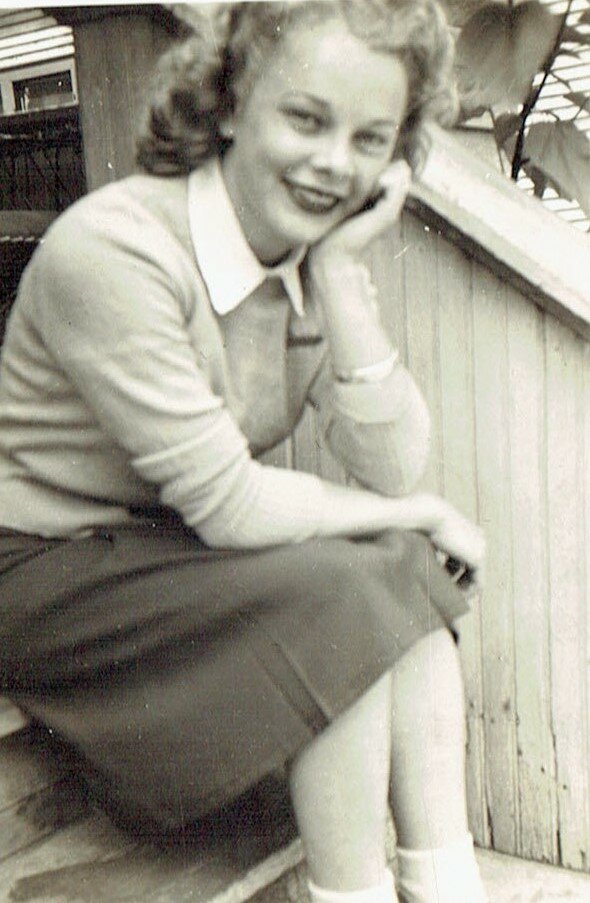 Obituary of Doris Hughes
Doris Amy Fenner – Hughes
February 2, 1924 – November 2, 2022
Doris passed peacefully with her daughter Beth by her side on November 2, 2022. Predeceased by son Gerry, daughter Heather, husband Floyd and 1st grandchild Tommy Huard. Doris will be so very missed by her grandchildren Rodi (Allee), Scott (Megan), Bryan (Katie); great grandchildren Jordan, Blair (Dylan), Brooklyn (Denis), Natalie, Eric, Ollie, Chelsey, Ellee and great great grandchildren Mya and Rachal.
Doris' love of life and laughter kept her mind and spirit young. She devoted a lot of her time to her grandkids. They meant the world to her and she was always so proud of their accomplishments.
Over the years Doris contributed to various organizations such as Scouts and the Fort Erie Conservation Club, to name two. A lover of music all of her life Mum played the piano, organ, a little harmonica and a little guitar. She had a great eye for beauty and design enjoying painting with oils, crochet, ceramics, sewing garments and many other 'hobbies'. She made THE best apple pie.
Doris was raised on a farm in Warwick Village, ON. She left at 16 to move to Niagara Falls to help her sister Marion who had started a family. Her first job was as a 'toast girl' at the Queen Victoria Place Restaurant. With the war came jobs at Fleet Aircraft and this is when she moved to Fort Erie. When the war ended many of the jobs at Fleet were cut so Doris put herself through Business College with her savings and working at Sullivan's Fish and Chips waitressing. Upon completion she worked in the customs brokerage business for brokers like EJ Freeland.
In '46 she met my Dad Floyd, married in '48 and started a family in '49. She was a wonderful mom and friend to all 3 of her children. I have tons of wonderful memories. We all do.
Doris' last 7.5 years were happily spent at Garrison Place Retirement Home. She had moved there with Mel Martel, a dear man who made her very her happy but who sadly passed after they had only lived there over a year. Mom stayed on and had the best of care and a great social life amongst fun and caring people. She was the resident pianist up until a short time ago. The family is forever grateful to the staff of Garrison Place and Dr Scher for the compassionate loving care she received always and especially over the last two weeks of her life.
Doris contributed to the food banks in Fort Erie often. She'd be pleased if you did the same. At Doris' request there will be no funeral service. The family will gather at Greenwood Cemetery on November 19 at 11 am for the internment. 'To live in hearts we leave behind is not to die.' Thomas Campbell.