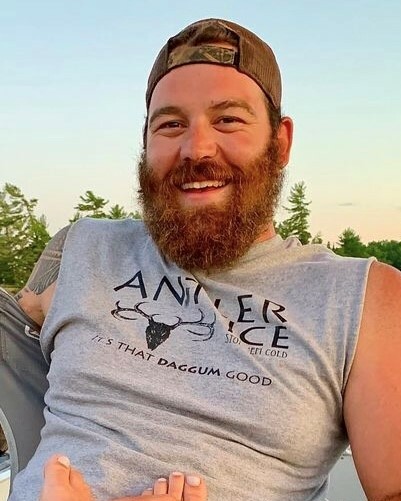 Obituary of Kyle Robinson
Robinson : Kyle
It is with great sadness and very heavy hearts that we announce the sudden passing of our beloved Kyle Robinson due to a tragic accident on August 13th, 2022.
Kyle and his fiancè, Meara Deery, filled each other's lives with love and happiness. Meara will always be missing a piece of her heart for him.
Cherished son of Karen and Gary Robinson, proud brother of Ryan and Rachel Robinson (Zach Regehr), loving grandson of Wilfred and June Robinson, Tim and Denise Morin, Nicole and Guy Chartrand, adoring nephew to Aunt T, Kevin and Tracey Morin, Peter and Natalie Morin, Peggy and Tom DeForge and many cousins. Pre- deceased by grandma Robinson, uncle Tom and uncle Ken.
Kyle was surrounded by an abundance of friends. Nicky, Wesley, Jonny, Jordon and Pat, you guys were all his chosen brothers, and Kyle will continue to live through your laughter, and good times.
A very large part of Kyle's life was his work family. Nate, Cory, and Chris, you made an everlasting impact on his life and he made sure everyone knew it.
Kyle was an avid outdoorsman. He enjoyed hunting, fishing, boating, playing hockey, and four-wheeling. He also seemed to really enjoy the recreational activities that came along with all of them. (Aka a cold rye and ginger)
Kyle's kind heart and bright smile will forever be missed.
Benner Funeral Services, 1105 Benner Ave Fort Erie entrusted with arrangements.
The Robinson family will receive friends and family at the Funeral Home on Friday August 19th 5pm- 8pm and again on Saturday August 20th 1pm until the time of the service in the chapel at 3pm. Friends and family are then invited to the Royal Canadian Legion to further celebrate his life.
If considering a contribution in Kyle's memory, please consider Donations for Kyle