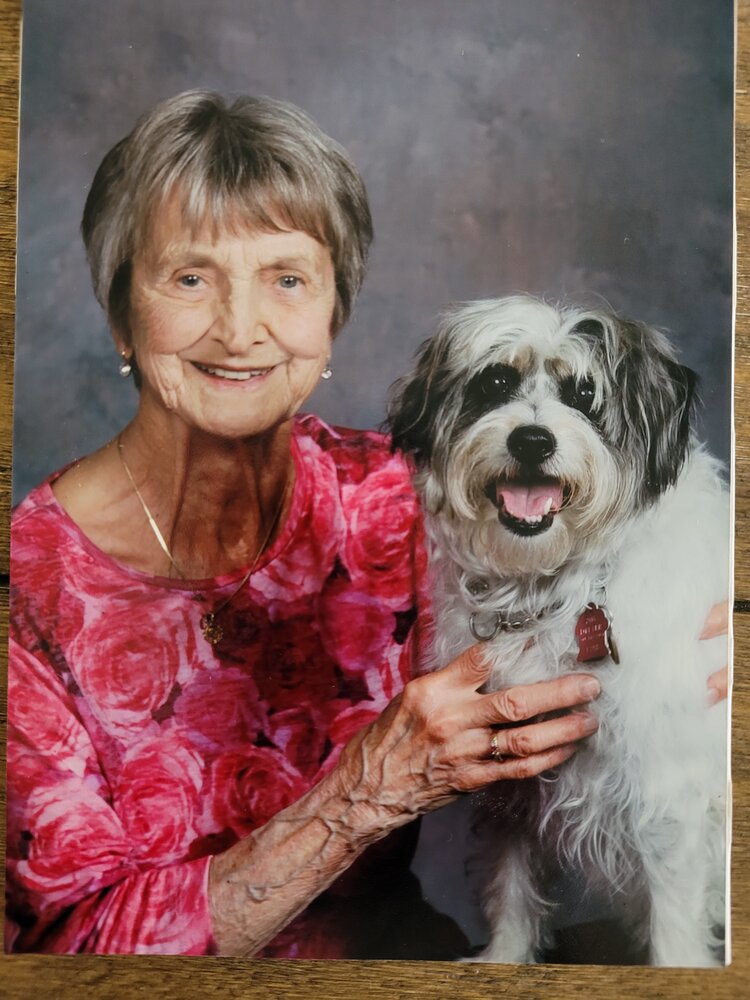 Obituary of Beverly Miriam Reddon
Reddon, Beverly Miriam
July 15, 1929 – May 21, 2022
Mom lived a beautiful full life with unconditional love, caring, kindness, laughter, family and friends.
Mom was predeceased by her husband Glenn, daughters Gail Romanyk and Dr. Beverly Hattersley and Moms beloved furry companion Mimi.
She is survived by her son David Reddon, daughter MaryLynn Reddon-Darcy (Robert), son-in-law Gary Romanyk (Karen), son-in-law Garth Hattersley , daughter-in-law Liz Reddon, grandchildren Craig (Tina) Hattersley, Graham (Kim) Hattersley, Adrienne (Ray) Gullekson, Aaron (Gina) Romanyk, Andrew Romanyk, Allie, Erika and Luke Reddon, Tyrus and Emmerson D'Arcy, and 8 great grandchildren, Jacob, Claire, Ethan, Sydney, Hannah, Amelia, Rhylie, Ben and Fiona.
She will be deeply missed by special neighbours and friends Dave and Lisa Mills and brother-in-law Doug Reddon.
Mom worked in the lab at Douglas Memorial Hospital as a lab technician and later as chief tech until her retirement in 1988.
Mom was a longtime member of St. Paul's Anglican Church and sang in the choir for 60 years.
Mom was an avid and astute bridge player enjoying the game with many lifetime friends.
Many thanks to family, friends, and neighbours who helped to support Mom in her own home these past few years. As well thank you to GNGH Brock Unit, Emergency staff and D Unit, as well as PSWs for their care of Mom the past year.
Special thanks to DMH Palliative Care team for their care of Mom the last days keeping her comfortable.
Mom was so loved. She will be missed by many.
In lieu of flowers, a donation can be made in Mom's memory to St. Paul's Anglican Church.
A celebration of life will be held Wednesday June 29, 2022 at 11 a.m.at St. Paul's Church.
Masks are required for the service. Thank you.
Arrangements entrusted to Benner Funeral Services, 1105 Benner Ave., Fort Erie.