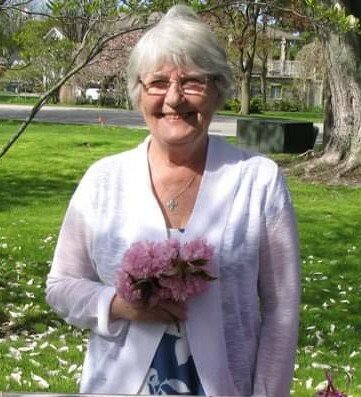 Obituary of Lucille Lou Lou Marie Blanche Beicke
Lucille Marie Blanche Beicke (Paulin)
Lucille "Lou Lou" 84, of Chippawa, ON, died peacefully on February 20, 2022. Lou was predeceased by her sons William and Kevin, her dear mother, Rose, and three sisters Rita, Lee and Lillian. Lou was born in North Bay, Ontario on May 8, 1937. She moved to Fort Erie in 1955, where she met her love, Billy Beicke. Lou and Billy were married in 1960, the very first to be married at the (then) new St. Michael's Catholic Church in Fort Erie.
Lou is survived by her loving husband William Beicke the 4th, and four daughters, Cindy (Gary), Suzanne, Rose (Greg), and Ruby. She is also survived by her brother Vic (Marg), and her sisters Denise and Germaine, also dearly loved by 11 grandchildren, and so many great grandchildren.
Visitation is on Friday February 25, 2022 from 3 to 5 pm with a chapel service immediately to follow from 5 to 6 pm at Benner Funeral Home, 1105 Benner Avenue, Fort Erie, L2A 4N8. Masks and social distancing are required.
For anyone unable to attend in person, the service will be available via live stream on the Benner Funeral Services Facebook page. The Funeral will take place at Greenwood Cemetery, 1900 Thompson Road, Fort Erie, Thursday, March 3rd at 11:00 am.
Lou will be dearly remembered and never forgotten by family and friends as one who lived life to its fullest, to laugh and spend time with her family, with a special love of music and song. Lou was an avid believer in God and prayer. Lou had a strong bond and special connection with St. Theresa.
'St. Therese – to find beauty in the simplicity of life, to trust God wholeheartedly, and live a life full of love. St. Therese was a remarkably humble and young follower and friend of Jesus. We pray in the footsteps of her little way to love God and seek goodness the way she did.'
– the way our dear mom did.