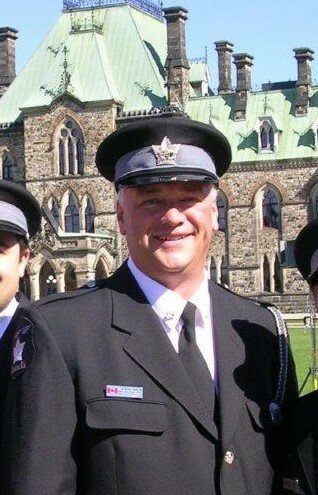 Obituary of Keith Arseneau
Keith passed away from complications of late stage rheumatoid arthritis at St Catharines General Hospital on January 3, 2022 at the age of 62. Born in Toronto, Keith worked for Canadian Border Services as a Senior Immigration Officer for 36 years. His high school sweetheart and wife Laura were happily married for over 38 years. Together they had a loving son, Nick Arseneau. Nick and his wife Emily Saunders recently welcomed a grandson, Jamie. Keith will be fondly remembered by his brother Gary Arseneau (Susan), nephew Sam, in-laws Bing and Rebecca Wang, and a large extended family in Toronto, Trenton and Nova Scotia.
Keith was a life-long musician, faithful Anglican, avid fisherman and golfer. He volunteered doing security and DJ for many Science Fiction conventions over the years. He was also involved with the local Legion and Masonic Lodge wherever he lived. The family are grateful for the exceptional care provided by the dedicated staff at St Catharines General during his final month.
Benner Funeral Services 1105 Benner Ave, Fort Erie is entrusted with a memorial ceremony on Friday January 14, 2022 at 7pm, which will also be webcast on their facebook site and recorded for future viewing. Covid 19 protocols now require individuals wishing to attend to reserve a spot by calling 905 871 0444 or through email at staff@bennerfuneralservices.ca Please remember mandatory masks, social distancing and capacity limits are in place. If making a donation to honour Keith, the family ask that you do so in his memory, with Arthritis Research Canada.