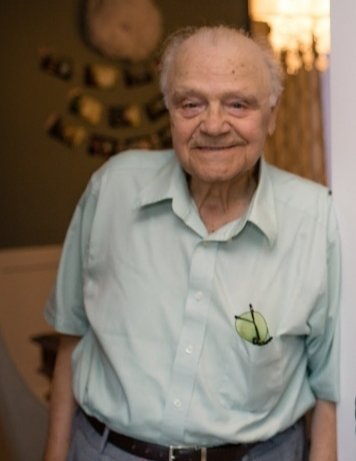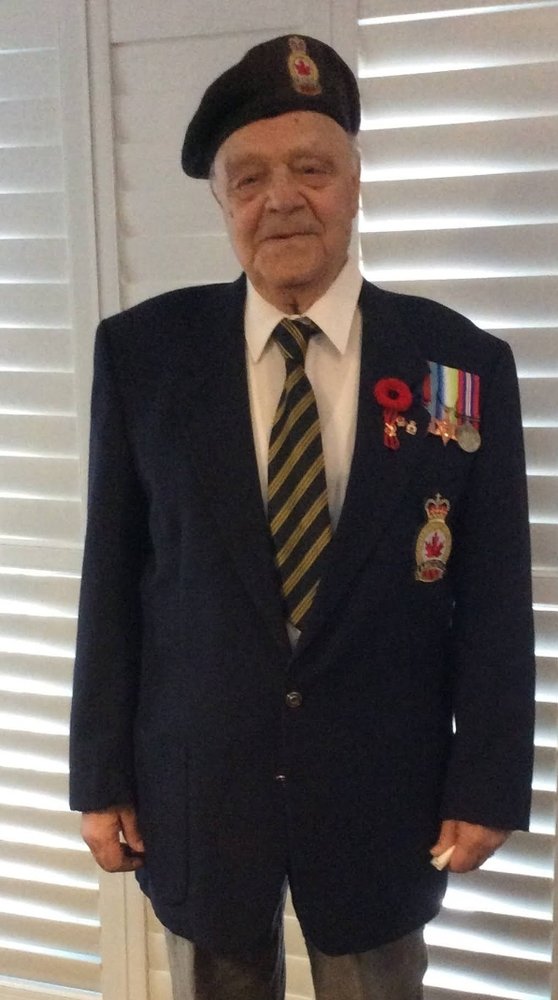 Obituary of Samuel Michael Chalker
Samuel Chalker stubbornly kicked the bucket on Wednesday February 24th, 2021. Laughing and Checking on his penny stocks until the very end.
He was born in Malta on January 5th, 1927 to Rosina Mugliett and Samuel Chalker, the trouble that he got into over there is unknown to us but we are sure he was a shit disturber.
Prior to settling in Toronto he served our country in War as an English Merchant Seaman, but the most famous stories we ever hear were not those of fighter jets and battles, it was those of all the fancy ladies he got to meet.
Samuel was predeceased in death by his love, and mother of their four children Pamela Winnifred Chalker. Also predeceased by his eldest son Michael Samuel Chalker.
He will be lovingly remembered by his daughter Angela and son-in-law Cameron Young of Florence, Oregon, his Grandson Ryan Rigg of Iowa.
His son David Samuel, and daughter-in-law Kris of Brooklin, Ontario and his daughter Rose of Toronto, Ontario.
He will be fondly and forever missed by his Granddaughter Melissa, and husband Jonathon Bell of Hermosillo, Mexico, and because he was so old he was also a beloved Great Grandpa of Miller (8) and Madison Bell (4), we believe there is still a soccer match outstanding between the three of them, but we will let Grandpa be the winner this time.
He was an 'Antique' predeceased by his lady friends, and we believe that maybe it was his loud and obnoxious singing that made them go before him. He was a loving man and cared for his friends deeply.
COVID did not kill him; his old age and lack of activity from lockdown did.
He spent his final days in the Hospital waiting to go home where he believed life would go back to normal. Sam's caring and dedicated son David driving hours each week to visit and comfort him even if it was just to watch him sleep or to read him the Newspaper.
Prior to Lockdown he could be seen driving his Bright Yellow car with matching sunglasses and jacket. Samuel was known to be the life and entertainment of the party, a very social and active member of the Fort Erie Legion and Race Tracks, some may believe he lived there which at one point we are sure he did.
If Sam happens to owe you any money from a previous game bet, don't bother looking because he bet it all at the racetrack on his horse Vaskrissenya.
Benner Funeral Services, Fort Erie, entrusted with arrangements. Samuel will be cremated, and a private family service to scatter his ashes will be held at a later time, when as he would say "this COVID shit is F'ing over".

"I fall, I rise, I make mistakes, I live, I learn.
I've been hurt, but I've survived.
I'm human, I'm not perfect, but I'm Thankful"
Beep Beep Great Grandpa, we'll be sure to sing our hearts out and keep the music loud.
"In life we loved you dearly, In death we love you still, In our hearts you hold a place, No one will ever fill."
Online condolences and memories may be shared at www.bennerfuneralservices.ca


Share Your Memory of
Samuel