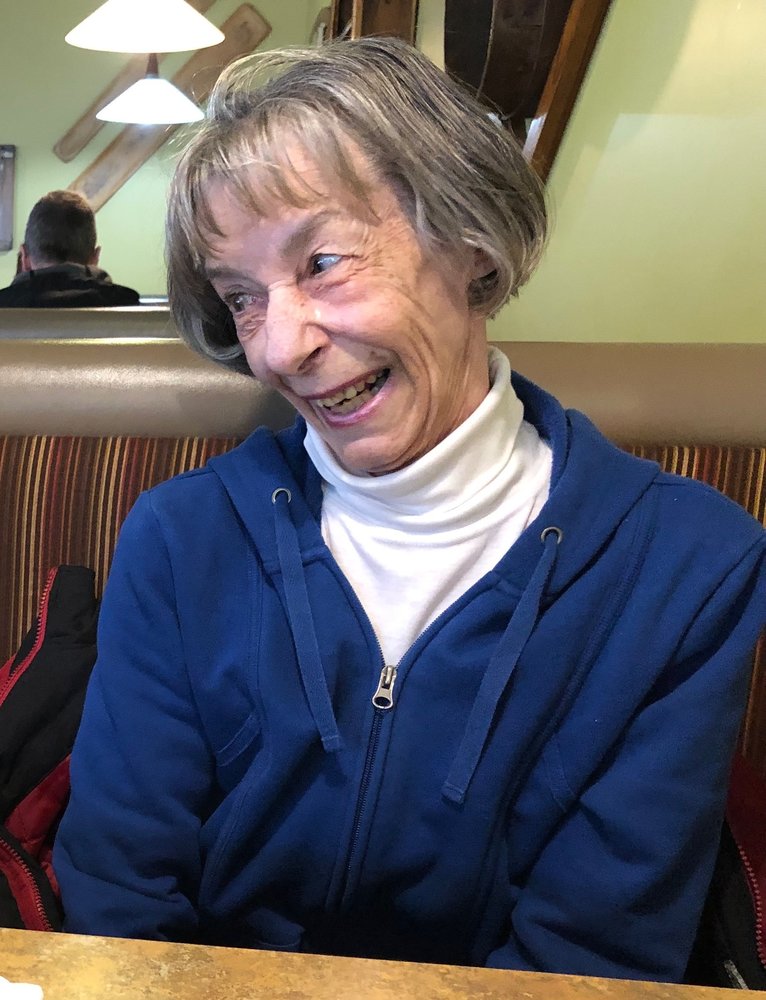 In Memory of
Mary Jane Matthews
1945 - 2019


Obituary of Mary Jane Matthews
Compassionate, caring, and kindhearted, Mary Jane (Wilkinson) Matthews died peacefully while surrounded by loved ones on September 22nd, 2019, at the age of 74. The choir of angels has a new audience member, and Jane's presence in Fort Erie will be deeply missed.
Born in Brantford, Ontario, she spent most of her childhood in Fort Erie, where for many years her family ran Wilkinson Plumbing and Heating. After graduating with a Bachelor of Science in retail management from the Rochester Institute of Technology (RIT), she lived with her ex-husband, the late William (Bud) Matthews in places as different as Florida, Illinois, and Maryland, before returning to live along the lakeshore in Fort Erie. Jane continued living on the lake for more than forty years. Throughout her life, Jane worked in a variety of jobs, including as a retail buyer at the William Hengerer Company in Buffalo, and later at the UPS customs brokerage in Fort Erie and at the Canadian Tire contact centre in Welland.
Jane is survived by her son, Timothy (Gregory Sawicki), and her grandson, Jacob Matthews-Sawicki. The daughter of the late Harry and Phyllis Wilkinson, she also leaves her twin sister, Sue Keating; her brother, Rick (Linda) Wilkinson; a niece, Katie Keating (Tracy Reynolds); and a nephew, Sean (Tricia) Keating.
One of Jane's greatest joys came throughout Timothy's childhood, when he sang in the choir of St. Pauls Episcopal (Anglican) Cathedral in Buffalo; with her mother and sister, Jane accompanied Timothy on numerous choir tours in the United Kingdom, the United States, and Canada.
A memorial service and musical celebration of Jane's life for family and friends will be held in the spring of 2020; further information will follow. A private family prayer service and burial will take place in the churchyard of St. Paul's Anglican Church in Fort Erie, where Jane will be laid to rest next to her parents and grandmother. Benner Funeral Services in Fort Erie is handling arrangements.
Jane's family would like to thank all those who were part of her life for their love and support, in particular, her dear friends and "ya-yas" Roberta ("Bobbie") Lynch and Robin Valvo Vassallo. We are grateful to Dr. Claudius Che, the Niagara COPD Clinic, and especially the ICU team at Welland General Hospital for their attentive and compassionate care.
In lieu of flowers, the family requests that charitable donations in Jane's memory be made to support the lifelong gift of music. For those in Canada, we ask that you consider a contribution to Chorus Niagara Children's Choir (http://chorusniagaracc.com/site/donate-2/) and for those in the US, to the Greater Buffalo Friends of Music (https://www.buffalofom.com/), which was started at St. Paul's Cathedral many years ago when Timothy was a chorister there.


Share Your Memory of
Mary