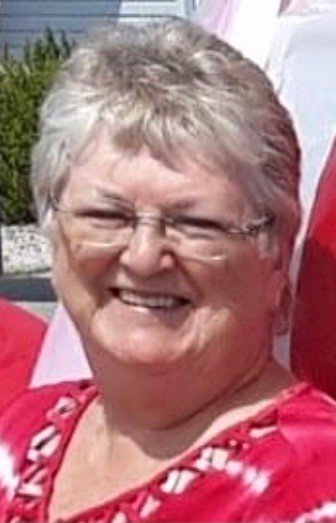 Obituary of Doreen Bathurst
Bathurst, Doreen

80 years of age, passed away August 5, 2021 at Hamilton General Hospital.

Doreen was the only child born to Norman and Elizabeth Pratt on January 31, 1941. She grew up in Stoney Creek and Hamilton, where they lived for a time in a house her father built.

In 1967, during lilac season, she married her 'Elvis', Ronald Bathurst, who would predecease her on Thursday, October 5, 2017. They had two children, Rhonda (Jason) Bathurst and Sean Bathurst. In 2005, Sean would bring her beloved twin grandchildren, Zachary and Jacob, into her life. The "BeeHive" spent over 30 years in Burlington before retiring to the friendly community in Stevensville. Doreen loved the sea, was a creative spirit, fun-loving, compassionate, and dedicated to her community, friends, family and, most of all, the husband she missed dearly. She passed away in the early hours of Thursday, August 5, 2021 from a broken heart, with her children by her side.

Benner Funeral Services, 1105 Benner Ave., Fort Erie are entrusted with arrangements. Family and friends are invited to a service on Sunday, August 15th at 1 pm the Benner Funeral Chapel. Visiting will take place for an hour prior as well as after the service. If you cannot join in person, we will stream live on Facebook and it will be available afterwards on the Benner Funeral Website. If so desired, contributions would be appreciated to the Heart & Stroke Foundation, Last Chance Horse and Pony Rescue & Sanctuary, Hobbitstee Wildlife Rescue or a charity of your choice.