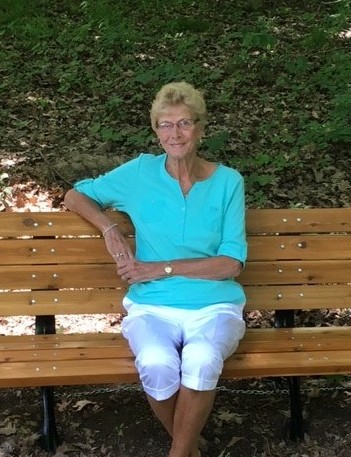 Obituary of Theresa Langelaan
Theresa passed away peacefully surrounded by her loving family at Greater Niagara General Hospital on May 29, 2021 at the age of 84. She has been reunited with her loving husband Nick. Her beautiful life will forever be cherished in the lives of her children Grace (John) Gress, Marge Ott, Casey (Leigh), Nancy (Derrick) Teal, Jack (Tami) and Dwayne (Arlene). She was special grandma to 12 grandchildren, and 3 great grandchildren. She will forever be in the hearts of her brothers in Holland Joop (Agaath), Kees (Dickie) and Ton (Gerda), sisters in law Gre and Hannie, along with many nieces and nephews. Predeceased by her parents Jacobus and Gerarda, her sisters Mies and Gon, her brothers Piet, Aad and Koos and her sister in law Lies. She will also be missed by in laws Willie (Bob) Bernais, Tony (Laura) Langelaan, Hugh (Jackie) Langelaan, Bill (Linda) Langelaan, Ann Langelaan, Willie Langelaan and Joe Sneek.
Theresa was the fun mom, the fun gramma, the fun aunt. She loved her garden, playing cards and bingo and was a huge Blue Jays fan. Theresa enjoyed volunteering at the Tuck Shop for the Douglas Memorial Hospital Auxiliary. She was known to all as either Ma or Mrs. L and will be deeply missed by her family, friends and all that knew her.
Benner Funeral Services 1105 Benner Ave., Fort Erie have been entrusted with private arrangements. At this time, cremation will take place. A Private Family Memorial Mass will be celebrated at St. Michael Roman Catholic Church on Monday, June 7, 2021 at 11:00 AM. A livestream of the service will be available to watch on the St. Michael Roman Catholic Church's Facebook page: https://www.facebook.com/StMichaelRomanCatholicFortErie.
If you desire to make a donation in memory of Theresa, please consider the Douglas Memorial Hospital Auxiliary. Online condolences and memories may be made at www.bennerfuneralservices.ca